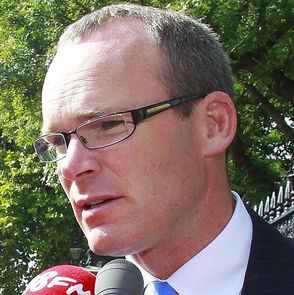 KILLYBEGS is celebrating a massive jobs boost today – with 36 new posts in the seafood processing sector and a further 250 in a pilot jobs initiative.
The national seafood processing sector has been given a massive jobs boost with the creation of 160  new posts – 36 of them in Killybegs – over the next three years.
Simon Coveney, minister for the marine, revealed 18 companies nationwide been approved for grant aid of 1.7 million euro to improve efficiency, promote consolidation and bring in additional income.
A pilot jobs initiative for Killybegs has also been announced aimed at creating an additional 250 jobs in the area by 2014.
Mr Coveney said the projects approved for support create additional income and employment.
"For example, Fastnet Mussels in Cork will be investing in new capital equipment in order to produce value added cooked mussel products," he said.
"Atlan Fish in Donegal are developing a value added processing area in order to increase production and broaden their product range, while Rockabill Shellfish in Dublin plan to increase production of value added prawn products and improve efficiencies through the installation of energy efficient equipment.
"In total 158 new jobs will be created around the country and will be a huge boost to local economies, many in rural coastal communities."
Elsewhere the Killybegs jobs initiative is the result of an economic study carried out for the EU Commission which assessed the status, development and potential diversification of Killybegs as a fisheries dependent community.
Mr Coveney said: "It is clear from this economic report that significant job creation potential exists for fisheries-dependent regions such as Killybegs, provided there is a focus on the natural resources that are obvious to the region.
"I am conscious that there needs to be greater integration and 'joined up thinking' from state agencies and stakeholders in the region if this potential is to be achieved. With that in mind, I'm establishing a focused expert group to identify a direct series of actions that I believe can deliver 250 jobs in the Killybegs region over the next three years."
The minister added: "I am confident that this model of co-ordinated developmentally focused activity which is concentrated on natural resources can be a good model to drive economic development and job creation in the Killybegs region."