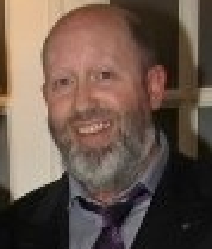 A wealthy businessman who left Donegal leaving investors millions of euro out of pocket is living openly in France – and has told TV interviewers he will return to Donegal 'to clear my name'.!
Crooked French enterpeneur Francois De Dietrich owned restaurants and an estate agency in Donegal and was seen as a respected businessman by some local people.
However he fled the country before Christmas after donegaldaily revealed he was scamming innocent investors out of millions of euro.
Now a BBC Spotlight team has tracked down the smooth-talking businessman who claims he is being prevented from getting the money back to investors.
The programme, 'The Mystery of Swanky Frankie', will be broadcast on Tuesday evening on BBC 1 Northern Ireland at 10.35pm and will feature an interview with the shame-faced crook.
The businessman was given the nickname by his former employees who said he loved wining and dining and moving in wealthy circles.
The programme-makers travelled to a number of European countries in an effort to track down De Dietrich.
Among the countries they visited was Estonia and France but the BBC have decided not to reveal where the businessman is living because he claims his life is in danger from disgruntled investors.
However we know he has been spotted in Brittany in north west France recently by a chef who used to work for him.
And six weeks ago a group of Donegal investors met him in Estonia.
The BBC confirms donegaldaily.com's investigations and shows investors across Ireland including Mullingar, Cork, Galway, Dublin and Donegal are all owed money from De Dietrich's 'get rich scheme'.
It is estimated that at least 200 people invested in the scheme – many using their nesteggs which were supposed to be for their children's education or their retirement funds.
It is understood that up to €20 million may have been invested in the scheme by people across southern Ireland.
Six investigative agencies including the Criminal Assets Bureau, the PSNI Fraud Sqaud and the Garda Fraud Squad are investigating De Dietrich's activities.
The businessman, who denied he was operating a Ponzi scheme, told investors they would get 40% profit on their investment in just a number of weeks.
He claimed he was buying liquidated stock incluidng designer clothing and airplane seats and selling them on at large profits.
De Dietrich used two well-known former Donegal sportstars as agents to get investers for the scheme.
However the Financial Services Authority (FSA) in Northern Ireland froze De Dietrich's assets fearing he was oeprating an illegal scheme.
He was due to appear in court last year but failed to do so and an arrest warrant was issued for him.
When he failed to turn up a second time he was sentenced to 18 months in prison for contempt of court for failing to turn up.
When tracked down by the BBC, De Dietrich claimed he had done nothing wrong and that the FSA was preventing him access to the cash and from paying money out to the investers.
He also says he has not ruled out returning to Ireland for an appeal to his prison sentence which takes place at the end of June.
The PSNI are expected to quiz the BBC Spotlight team over the crook's whereabouts as they have an international warrant for his arrest.
And last night sources in the FSA dismissed Francois's innocence claims, saying it was 'a bit rich' for the crook to claim the legitimate authority was in any way responsible for the scam and seizing investors cash.
Tags: