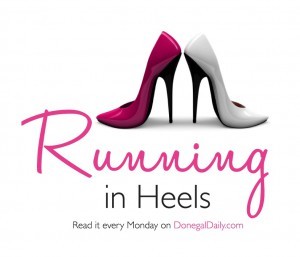 Come take a walk in the Media Box Shoes…
Monday morning and it's a Bank Holiday!  But alas the Media Box machine is still chugging away – what with a class of Marketing Toolkit students arriving at 9am in the morning for the last of our three Media Box University Courses.
JSB is tied to her MAC as always, so if you think the June Bank Holiday weather is getting you down save a little thought for Ms Media Box who has managed to double book herself this week – not just once but twice! Aahhh, diary-doubling!  Hate it!
So with June here (apparently it's officially summertime) we get going with our usual Monday morning requests on Media Box FM! We love having our online radio station open so join us on facebook and place your request.  For the month of June it's summertime tracks only! JSB chose "Shaggy's" "Summertime" last week – what's your favourite sunshine hit?
With a new "news" partnership with Donegal Daily.com the girls in Media Box couldn't resist but to get a new logo for our weekly blog!  So we hope you love the "Running in Heels" brand as much as we do!  We love 5 inches – it gives us the height we need to get ahead!
A short week ahead and an array of Media Box clients to visit – it's going to be a busy one.  It seems that our social media classes and online advice is getting people excited about their own facebook and twitter marketing so we've been doing lots of facebook competitions, landing pages and creative brainstorming for our clients.
This week also marks the results of our "Media Box Think In" after we took some time out in the Mount Errigal Hotel to review the business of our clients and our own masterplan.
We have a flagship event planned so guys watch this space. Let's just say we are looking for volunteers who want to throw off their business attire in return for getting busy on the dancefloor.
Now time to get back to the Media Box Manual, Marketing Toolkit Presentation, Facebook Marketing x 3 clients and the launch of one very special cash giveaway! You heard it hear first.  For more visit Media Box on facebook or at mediabox.ie. And remember send us your summertime tune requests.
Until next week….keep running in heels!
The Media Box Team. x
Tags: