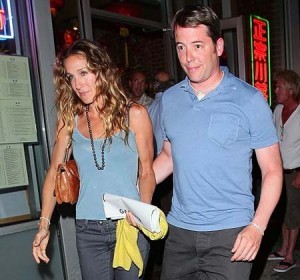 Sex and the City' Sarah Jessica Parker has donated one of her favourite designer bags to a charity fund in Donegal.
The handbag will be raffled off to raise money for the Killybegs Women's Group.
The expensive bag arrived by Fedex last week, with a personal note from the Hollywood star herself.
The actress, who played Carrie in the hit show, said in the note that she would like to send all her love to all the ladies who will be at the event on July 15th, and also added "I miss Ireland and send my best wishes."
Sarah Jessica has a holiday home near Kilcar.
It's thought she may visit there again with her family in August.
Tags: