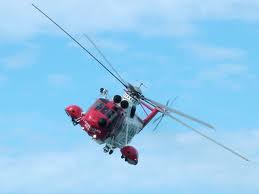 EQUIPMENT used by the Coast Guard at Malin Head to coordinate rescues could fail at any time – whilst millions of euros worth of new gear lies unused in boxes two years after it was bought, a Senator has claimed.
Fianna Fail senator Mark Daly made the astonishing claims yesterday, claims dened by the Department of Transport.
He said last night: "This five million euro worth of equipment which was purchased by the Coast Guard Service less than two years ago is sitting in boxes at the coast guard facility in Blanchardstown.
"This communication equipment is used to coordinate the rescue of people in need of coast guard assistance on land and sea and should have been installed in Malin and Valencia marine rescue coordination centres two years ago."
And in an astonishing claim Senator Daly went on: "I can't understand it because the coastguard service are well aware that the existing equipment in Malin and Valencia in Co Kerry is dangerously obsolete.
"In 2007 the manufacturers of the equipment Motorola issued what is in the termed known in the industry as a death certificate which stated that the equipment is liable to catastrophic failure at any moment."
The department of transport which has ultimate responsibility for this issues says the situation isn't effecting the ability of the coast guard to do its job.
However Senator Daly disagreed.
He went on: "That would be fine as long as the equipment keeps going but they are aware the existing equipment could fail at any moment.
"Now they are saying people shouldn't be afraid but the fact that our marine rescue coordination centres has perfectly good equipment but it is sitting in boxes is the reason that they should be afraid.
"And the fact that our existing equipment in Malin and Valencia is obsolete and has a death certificate on it, is a matter for concern for anybody who relies on the coastguard service to keep them safe at sea."
Department of Transport say that plans are well ahead and in fact they say that they are currently underway to upgrade and enhance the station houses in Malin and Valencia and that is the reason for this delay that the two sets of work will have to go hand in hand.
Senator Daly argued however: "They have been instructed by 5 different ministers for transport since 2002 that Malin and Valencia have to be upgraded and retained as marine resuce coordination centres for the coastguard service yet they have failed to do that.
"They were instructed by the minister of transport Noel Dempsey at the time in 2009 to buy the equipment, they did carry out that instruction, but the equipment is still sitting in boxes and they are now paying thousands of euro every month just to keep a warranty on it. This is necessary equipment, this is vital equipment and the fact that the existing equipment can fail at any moment."
He added: "They have been talking about upgrading those two buildings since they purchased that equipment over two years ago now they have been telling various ministers for transport over the last 9 years that they will carry out their instructions in terms of Malin and Valencia Coastguard service and yet they have failed to do.
"I am asking the minister with responsibility for the coastguard service to ensure that the equipment is installed as a matter of life or death. I will also be asking the head of the coastguard service to come before the Oireacthas  Committee to explain why the equipment is sitting in Blanchardstown and why the taxpayer is currently paying a warranty on it just for it to sit in Blanchardstown and why is he allowing it to sit in storage when it is vitally needed?"
Tags: