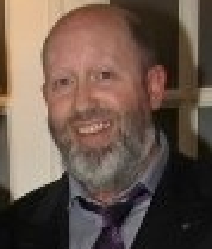 A BUSINESSMAN has expressed surprise that so many people were conned by crook Francois de Dietrich.
And he claims today that the Frenchman who swindled 'investors' out of €20M started his empire with stolen cash.
Donegaldaily exposed Francois's crimes six months ago – and we have also had it independently confirmed that de Dietrich stole up to €200k from a business in Donegal.
He used this cash to start his Etic Solutions front company behind which he ran his scam.
Businessman Stephen Kelly told donegaldaily today: "I know the guy 10 years and can't understand how people where conned by him.
"I saw both sides of him many times, he could make his staff feel like nothing one minute then charm the socks off someone he believed was wealthy the next.
"He was running the same scam away before 2007, then it was Wine Investment and only involved around 1,000euro at a time but I guess he was building confidence with people.
"He setup ETIC solutions from money he stole from a Donegal business.
"He used this stolen money to put on a huge front, advertising and renting those offices in Ballybofey.
"It looked so silly having huge offices with six staff..when they all could easily fit into one!"
Mr Kelly warned: "He does need to be stopped now-and put behind bars…this guy will feel no remorse..and he will do it again."
Last night donegaldaily revealed that Francois has been to jail THREE TIMES in his native France for fraud.
One victim was his own brother.
Meanwhile a BBC programme tracked de Dietrich down to a village in northern France where he is living openly.
He refused to comment other than to say he would return to Ireland to clear his name.
He is wanted by police in the North where he faces 18 months jail for contempt of court.
The crook swindled €20M out of Donegal investors over a three year period.
Previous report here:
Tags: