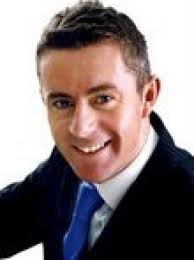 DONEGAL SENATOR Brian Ó Domhnaill is furious after the Department of Education reversed a decision to built a new school in Gort an Choirce.
Speaking in Seanad Éireann last night Senator Ó Domhnaill said the need for a new National School in Gortahork has well documented over the past 10 years.
The Department of Education initiated in conjunction with the OPW the acquisition of the site. Following a process to locate and identify possible sites for a new School Building, one site was chosen as the site which offered the best potential, contracts for the site were signed subject to planning approval.
The Fianna Fail senator explained: "A Planning Application was subsequently submitted to the Council, but both the Planning Staff and the Roads Staff of Donegal County Council met with both the Department and the OPW to discuss the application.
"It was emphasised by the Local Authority that Road Improvements would have to be carried out if the site was to be considered with regards to traffic safety.
"However I very much regret that no improvements were shown on plans submitted on behalf of the Department of Education and subsequently the Council had no choice but to refuse the planning permission."
Minister of State at the Department of Education Ciaran Cannon revealed the Department instructed its legal advisers to seek to rescind the existing contract for the acquisition of this site and to request the return of the deposit moneys paid.
The deposit moneys have been returned to the Chief State Solicitor's office within recent days and it will be arranging for the moneys to be transferred to the Department.
Said Senator Ó Domhnaill: "The next step required in this process will now be reviewed in light of these developments and taking account of the current competing demands on the capital budget of the Department and the increased demographic demands for additional school accommodation.
"This response appears to be a row back by the New Minister on internal advise given by Department Officials to the former Minister for Education in that the view was that if planning was refused, that the Department would seek to acquire the additional land needed for improvement safety proposals and that the department would also seek to renegotiate the original purchase price of the School Site taking current market conditions into account.
"Given that so much work was done to progress the New School Building on the proposed site I believe the Minister must give a direction to proceed with the acquisition of the identified site and indeed any additional lands required."
Tags: