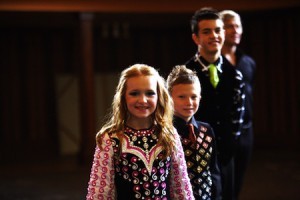 Guth Gafa is extending to a 5-day event, in no small part because of
the tremendous support of our festival-goers over the last 5 years.
This year's excellent programme with nearly 30 of the world's finest
feature documentaries from 14 countries opens an important window to
the world – personal and cultural stories, climate justice,
eco-terrorism vs. green activism, human rights and a call to action on
social issues and societal responsibility – films that all have
something in common: They make a difference!

Following this year's emphasis the 2011 programme focuses on
North-American films dealing with environmental justice and the newly
created climate action initiative Turning The Tide, A Day of Films and
Talks Inspiring Change, in partnership with the Centre for Social
Action Media (The SAM Centre). This event places a spotlight on
environmental justice and climate adaptation that will feature
in-depth discussions with guests including Colm O'Gorman (director,
Amnesty International Ireland), Risteard O'Domhnaill (The Pipe), David
York (Wiebo's War), journalist and comedian Abie Philbin Bowman and
many others of this years filmmakers and guests.

Other festival highlights include Irish premieres of 6 top
award-winning films from the prestigious festivals Sundance, Tribeca,
Hot Docs, Visions du Reel, One World Prague and Dok Leipzig in a
programme that also includes 3 Oscar-nominated US films, and will open
its 6th edition with Donor Unknown by Jerry Rothwell (UK), the winner
of the 2011 Tribeca (Online) Film Festival Best Feature Film award.

As ever, Guth Gafa is more than a film festival our visitors and
guests can enjoy excellent international cuisine at our Festival Café, mingle with directors and guest or relax in the new eco-village.
This year Guth Gafa will be providing a Kids Klub sponsored by Sharkey's Waste which will have a range of activities for kids including a Kid's in The Kitchen Workshop, music, drama and crafts.
Later, the Guth Gafa Festival Club hosted by Ostan Loch Altan comes
alive with an amazing entertainment programme including the hilarious new
comedy performance 'Eco-Friendly Jihad' from Abie Philman Bowman, live music
from Cry Monster Cry and Adela and the Meanits .
Sunday will play host to The Guth Gafa Ceili with the Tir Chonaill Ceili Band following the screening of the film JIG with guest performers Brogan McCay and John Whitehurst.

For full details of our programme, bookings and weekend packages,
please visit
www.guthgafa.com
Guth Gafa International Documentary Film Festival is proudly supported
by Bord Scannán na hÉireann, Ealain na Gaeltachta Teoranta,Culture
Ireland, Ostan Loch Altan, IFTN, RTÉ, The Arts Council, TG4, Údarás na
Gaeltachta, FÁS/STI, The Broadcasting Authority of Ireland, The
British Council,Sharkey's Waste Disposal, Donegal County Council,
Culture Ireland, Amnesty International, donegaldaily.com and other industry partners.