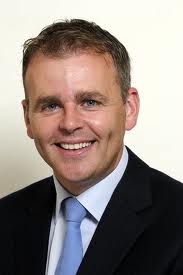 A LEADING Donegal businessman has claimed that the National Assets Management Agency is 'turning the county upside down'  in moves that will see hundreds of jobs losses.
The well-known businessman spoke to donegaldaily.com on condition he remains anonymous.
But he said he wanted to highlight how NAMA is trawling through businesses and causing unnecessary damage to them.
The businessman told donegaldaily.com: "They (NAMA) are turning the screw on our county; it will close businesses and hundreds of people will lose their jobs.
"We are being made to jump through hoops for nothing. And when we do that, we are told we have to jump through them again.
"They are going through everything and in that I mean right through personal stuff too."
He said he was asked about a receipt for a family occasion which was held at a local hotel.
"This wasn't even filed in company business. This was personal," he claimed.
"Someone needs to do something before it's too late; it will call serious problems for many many people if NAMA goes ahead and winds up businesses which are making money but are hampered by loans on unrelated businesses."
There is growing anger at how NAMA is conducting its affairs.
And that is an anger recognised by TD Joe McHugh. He recently launched an initiative to investigate the actions of NAMA
"I am currently working on a set of proposals regarding NAMA and its impact on the national economy," he said.
"The so-called National Assets Management Agency has been in operation in our country since late 2009, and it controls assets with an estimated book value of €88billion.
"It is a very significant player in the Irish economy, and the role that it plays in our economy needs close analysis.
"I invite constituents whose businesses or personal finances are being affected by NAMA to contact me for discussions about issues relevant to NAMA.
"I am available at joe.mchugh@oireachtas.ie or at my office on Lower Main Street, Letterkenny (tel: 074 91 64787)".
Donegaldaily understands that several business leaders have contacted the TD.
Tags: