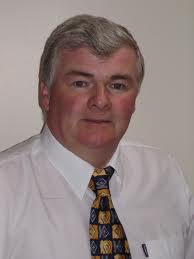 COUNCILLOR Nicholas Crossan maybe on crutches – but he's promised to hit the ground running as Buncrana's new Mayor!
The Independent councillor had knee surgery recently but he says he'll be getting rid of the crutches soon and will be ready to represent the seaside town for the next year.
He insisted: "I'll be off the crutches in the next few days….but I'll take all the sympathy that's going until then," he joked.
This is the second time Cllr Crossan has served in the top job. He was chairman back in 1996/97.
His deputy for the next 12 months will be Sinn Féin's Mary Kelly.
Tags: