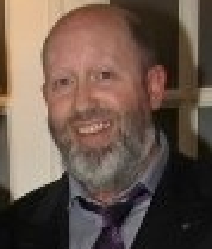 A solicitor representing on-the-run fraudster Francois de Dietrich has been ordered to attend the High Court in Belfast to potentially be questioned about his client's current whereabouts.
Mr Justice Deeny directed that the lawyer must come before him on Monday after describing his absence from court as "completely unacceptable".
In January the judge sentenced de Dietrich (below) to 18 months in jail for failing to fully disclose his worldwide assets. A warrant was also issued for his arrest.
De Dietrich is living openly in a village on hour from the French capital of Paris.
But the judge was told that his solicitor was unavailable due to involvement in a criminal case in Dublin.
Mr Justice Deeny said: "He was directed to attend here this morning in case it was appropriate to put direct questions to him as an officer of the court about the whereabouts of his client.
"He will answer orders of this court while he's an officer of this court. He is to be here at 9.45am on Monday morning."
He added: "I don't want any nonsense about trials in Dublin. He is a solicitor of the supreme court of Northern Ireland."
Court proceedings launched by the Financial Services Authority led to an injunction banning de Dietrich and his company ETIC Solutions from taking any more deposits.
The regulatory body also obtained an initial order freezing more than £20 million in assets linked to the businessman.
In court yesterday lawyers for the FSA also set out details of five bank accounts in Northern Ireland covered by the injunction.
Two of them are in the name of ETIC in Derry, with one said to be holding £4.3m.
The hearing will resume on Monday.
De Dietrich is due to appeal his sentence for contempt and insists his business is legitimate. Two hundred people from Donegal lost millions of euro in investments they made in liquidated stock through him.
Members of the business community, sporting figures and even Travellers are thought to have handed over money.
His con was ended however when a donegaldaily investigation exposed his scam – and his previous convictions for fraud in France.
Tags: