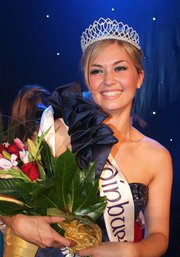 The Mary From Dungloe International Festival committee, are holding a Disco in the Maghery Centre tonight Saturday 11th June with DJ Diver, to find this year's Dungloe Mary & Rosses Mary.
As always the selection disco is sure to be a great night's craic.
They will be looking to find suitable candidates for the prized title of the Dungloe & Rosses Mary.
The committee are calling on all young ladies over the age of 18, to take part in the Mary selection to represent Dungloe & the Rosses.
Being the host Mary is an extremely sought after title and a very rewarding one. The winners of the selection will be unveiled on stage at 1:00am.
So why not get in touch with the committee to enter your details, or if you know someone who you think would be a great representative, get them to contact the committee today.
If you're interested in representing Dungloe or the Rosses as this year's Mary, please contact Carol on 07495 22799 or find us on facebook.
Tags: