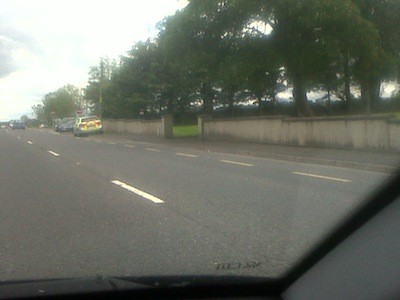 IT'S Friday afternoon on the Border between Donegal and Derry, just after quarter to three.
Parked one foot south of the Border is a Garda patrol car. Six feet inside the North is parked a PSNI armoured unmarked car.
And two policemen – one from the south and one from the north – are busy chatting on the edge of Bridgend.
The PSNI officer appears to be alone and sitting in the driver's seat of his car.
Leaning in the passenger window is a lone Garda.
They chatted for 15 minutes before both cars drove off.
It is – say Garda and PSNI sources – evidence of a level of co-operation between the two forces which would not have happened just a few years ago.
Said one source: "This is a regular occurrence and there was clearly no attempt to hide this conversation which took place in front of dozens of passing motorists.
"We cooperate on a whole range of issues to do with crime."
Co-operation has grown more since dissident terrorists stepped up their campaign in recent months.
Tags: