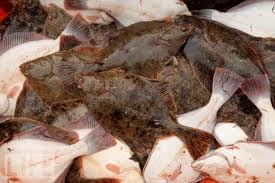 DONEGAL deputy Thomas Pringle has called for a massive re-think on how the Irish fishing industry operates, claiming the number of jobs could be increased five-fold.
The Killybegs based TD said Government policies had failed the industry.
Deputy Pringle said: "In most countries, every fisherman at sea creates ten jobs on shore whereas in Ireland it is two jobs for every fisherman at sea.
"There is a potential to grow the numbers employed in shore-based industries by five times and by adding value and exporting those products.
"There is no reason in the world why we should export frozen fillets and whole fish to Germany so they can be processed in German factories and sold to the German people.
"We should be processing the fish here in places such as Killybegs, Castletownbere, Rossaveal, Greencastle and Burtonport. Exporting the finished product which would result in an economic and jobs boost. Food Harvest 2020 shows how we could make significant gains."
Deputy Pringle went on: "One wonders what the western seaboard of Ireland would look like if we landed the fish that is taken out of our waters and brought to other EU ports.
"This has significant potential for communities along the west coast.  This is one of the great tragedies of our fishing industry and its development, apart from the Common Fisheries Policy which has been the greatest crime inflicted on the Irish people by the European Union.
"Food Harvest 2020 provides huge opportunities for growth in employment in the food and export sectors. With more than 139,000 people employed in the production of agrifood and fisheries products, the sector represents 7.5% of national employment.
"Adding value to fish is the only way to go, particularly as the impact of the EU quotas is experienced and with the reductions in the amount of fish which the Irish fleet is entitled to land."
His comments came just days after a new government policy on seafood processing promised hundreds of new jobs.
Tags: