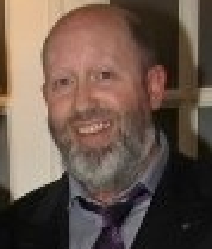 THE HIGH Court has appointed a provisional liquidator crook Francois de Dietrich's company in the republic.
At a vacation sitting of the High Court on Saturday, Mr Justice Gerard Hogan appointed Declan McDonald of PricewaterhouseCoopers as provisional liquidator to ETIC Solutions Ltd.
The court heard that ETIC, a business and management consultancy with a registered address at Ballybofey, Co Donegal, "operated in a fraudulent manner akin to a Ponzi scheme" that has affected hundreds of investors all over Ireland.
ETIC's directors are Francois, who ran several businesses in Co Donegal, and his wife Severine.
The court heard that the company ceased trading late last year and both directors have left Ireland, and are believed to be somewhere in France.
They fled after being exposed by a website (donegaldaily.com).
The court also heard that police on both sides of the Border are investigating the firm, and authorities in Northern Ireland have issued an arrest warrant for Mr Detrich. The petition to have the company wound up was brought on behalf of Edward Doherty, director of PE Doherty of Duncreggan Road, Derry, who claims that he is owed more than €610,000 by ETIC.
On Saturday the judge said he was satisfied to appoint Mr McDonald as provisional liquidator.
While he was mindful that the application was made ex-parte, he was satisfied that "the company is insolvent" and that there "are strong grounds to suspect that serious irregularities have taken place within the company". The court also made an order freezing the assets of both ETIC, its directors and two other companies; Palladium Investments Ltd and XCEL Financial Services Ltd.
NI SOLICITOR TOLD TO APPEAR IN COURT
Tags: