Funding for Donegal's biggest and best-known arts festival is down by 50% but the organisers of the Earagail Arts Festival have promised one of the best line-ups for many years.
The festival was officially launched at the weekend with director Paul Brown promising 'something for everyone' in the Donegal audience.
Up to 40,000 people will attends events across the county for this the 23rd festival which runs from the 9th to the 24th of July.
Paul said organisers of this year's event have had to be realistic about their budget but nonetheless a feast of entertainment which includes musicians, comedians, actors, artists and clowns awaits.
"I would say that funding is down by 50% but that's the economic reality we have to work within today.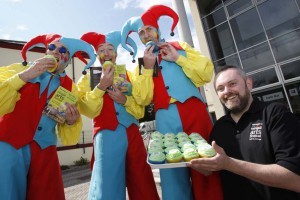 "Having said that, I think the line-up for this year's festival is first class. We really do have something for everyone.
"Planning for such a large festival has to be done literally years in advance. We are already making calls about the festival in two years time. But that's what you have to do.
"There's such a lot of great stuff at this year's event and we are trying to bring value for money to people who want to get along to a number of shows," he said.
One of Paul's personal favourites takes place on the very opening night of the festival and is entiled Feast of the Senses.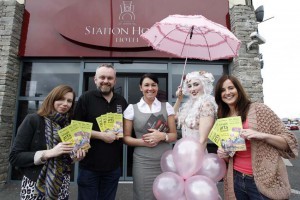 Admission might be a little steep at 35 but for that people get an unusual three course supper and entertainment by here super acts including Little John Nee, Ponydance and Pokey LaFarge.
The event takes place in a huge marquee in Letterkenny Town Park and is one not to be missed.
"I can't say too much about the food but it is being done by Rathmullan House which means it is going to be simply amazing if not a little unusual.
"It's going to be a terrific night and will really kick-start the festival," said Paul Brown.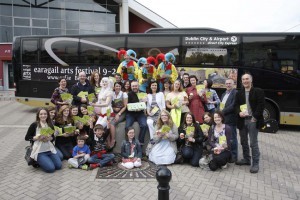 A high quality FREE brochure outlining everything you need to know about this years two week event has been produced and is available in shops and other outlets.
The festival officially kicks off at 9.30pm on Saturday, July 9th with the Eargail Arts Festival Parade on Main Street.
After that it's endless days and nights featuring such legends as John Prine, Solo Cissokho, Puja, Trad Trathnona, Scubadice, The Selecter, Lisa Hanningan, T with the Maggies, Hypnotic Brass Ensemble, and The Tragedian.
And that's before we even talk about drive-in movies, carnivals or children's events!
But that's just a sample of what's on offer with the full list being available on www.eaf.ie or in the festival brochure.
To try and encourage as many people to get to as many events as possible while also thinking of the purse-strings, the festival has a special 'five for 50' deal which entitles people to get into any five of certain listed shows for just €50.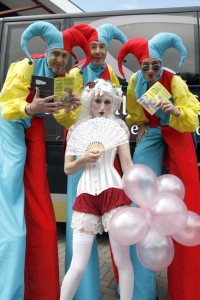 Throughout the two weeks of the festival, donegaldaily will be bringing you updates, pictures and gossip from an event we should all be very proud of.
Ends
Tags: