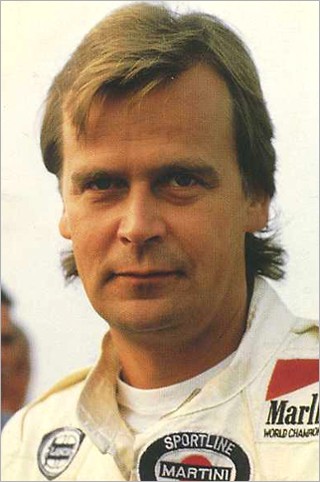 The Organisers of the Topaz Donegal International Rally 2011 have just given some details of a visit of Rally Legend Markku Alén, who will flag off the 40th Topaz Donegal International Rally in Letterkenny, beginning at 10.00 am on Friday 17th June 2011.
Finnish driver, Markku Alén, who began his career in Volvo's quickly moved on to drive for Ford, spending a long career with Fiat and Lancia.
He drove many of the iconic cars of the 70's, 80's and 90's rallying golden years, often developing the manufacturers testing facilities providing companies with the most successful cars they produced during that era.
Markku Alén will perform a number of duties while attending the rally before the week-end start in Letterkenny.
• The Donegal Motor Club's new office premises on Port Road, will be officially opened on Thursday afternoon at 3.pm.
• Afterwards he will visit the Scrutiny base, at McGinley Motors at  Pearse Road,. After it begins at 4pm, where he will inspect the mechanical scrutiny and the  MotorSport Ireland officials who carry out the scrutineering tasks on behalf of Donegal Motor Club. This will be the first opportunity for the public to meet Markku Alén.
• Following a visit to An Grianán Theatre to view the Esler Crawford 40 year of Donegal Rally Photographic Exhibition.
• Later on Thursday evening, he will assist flag off the top competitors on Thursday night after 8pm in The Square, Letterkenny Main Street, at a Ceremonial Start, along with other star of TV, Formula 1 commentator Tony Jardine.
This is the first Ceremonial Start for the Topaz Donegal International Rally, and is a special 40th anniversary occasion on the County Donegal town.
The top competitors will be interviewed and will be available to sign autographs for the public.
Tags: