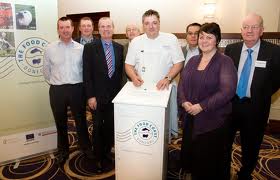 RED-tape bureaucrats have axed funds to a scheme aimed at promoting Donegal's rich food resources.
The Food Coast programme took place last year – but plans for the same promotion in 2011 have been scrapped.
The scheme was funded by the LEADER programme….'Liason Entre Actions pour le Development d'lEconomie Rurale' is a Rural Development Programme part-funded by the European Union.
The County Enterprise Board had been cheerleading the campaign and had initially been given the green light.
Said a source: "The Department has put a stay on all projects that had anything to do with food. The LEADER companies have been advised that this is due to some issue that the Dept. is seeking to resolve with the EU but in the interim they cannot consider any project related to food.
"We have been advised in recent days that no significant progress has been made to resolve this issue. Unfortunately this means that it is unlikely that we will be able to implement the Food Coast Events for which we were seeking funding from LEADER in 2011."
Richard Corrigan, celebrity chef and restaurateur, officially launched the new food initiative, The Food Coast – Donegal Good Food Initiative, in the Silver Tassie Hotel last year.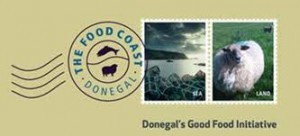 Tags: