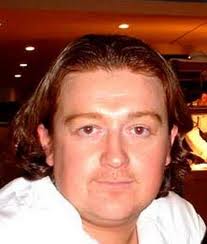 HE may have run up debts of hundreds of thousands of euro in his last ventures in South Africa, but tonight top Letterkenny chef opens his THIRD restaurant in Ireland.
And it's proof – he says – that good chefs can survive in business if they listen to their financial advisers.
The Dining Room at La Stampa Hotel in Dublin, is owned by businessman Louis Murray, but will be fronted by the Donegal chef.
He also runs Salon des Saveurs on Dublin's Aungier Street, and sister restaurant Conrad's Kitchen in Sligo.
Conrad insisted today: "I'm surrounded by good chefs and by good finance people. I'm hoping to split myself between the two restaurants, if that works out successfully, that's great.
"Right now, Salon has a very loyal following but if I see it as a natural draw, that everyone comes here (La Stampa), I will have to address that in the coming months."
The top chef says good food at value for money prices are the key to success. A three-course lunch at his new eaterie costs €18.95.
"The Conrad Gallagher brand is about value for money — whether you buy a €200 or €26 bottle of house wine. You get the same respect. We treat everybody the same. Barristers or plumbers," he added.
Starters range from €7 for pea emulsion soup to €12 for caesar salad, mains vary from €14.95 for confit leg of duck pie to €24.95 for seared tuna with a sesame crust and there is a selection of shellfish, salads and steaks.
"It's going to be a very tough year but I'm ready for it," said the comeback chef.
Tags: