Donegal has upped its gears for National Bike Week with a host of super events taking place across the county from June 18th until 26th.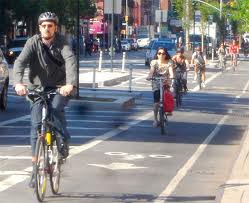 National Bike Week is about getting all types of cyclist from the regular cycling commuter, to sports and leisure cyclist out and active, the government through the implementation of the National Cycling Policy is trying to get more people to think bike in planning their journeys.
It is also important to note the key benefits of cycling as a health enhancing activity which minimises the risk of coronary disease, trims and tones muscles and builds stamina providing a good overall fitness level
In Donegal local clubs and communities have been building on the keen interest in cycling in the county with many events to attract the leisure cyclist or those that enjoy a greater challenge.
The growth of the sport in the county has been huge with the established clubs such as North Pole, Errigal and Four Masters cycling clubs providing a wide range of club events, youth coaching and education programmes ably assisted by Cycling Ulster and Donegal Sports Partnership.
A number of new clubs such as Saddle Rock & Tír Chonaill GAP CC have emerged since last year and are also on board with events for Bike Week 2011. Also this year a number of the established community groups in Donegal have also organised fun events to support cycling.
Following the trend of last year a safer cycling programme will be delivered to young children in primary schools around the county including schools in Glenties, Kilmacrennan and Lifford.
The programme which is delivered with the support of the Donegal Road Safety Working Group provides young children with a good understanding of the skills of cycling and good practice while cycling on public roads.
Club events have been organised in a number of areas through the support of Donegal Sports Partnership and the Department of Transport. The cycling clubs are keen to stress that these events are for all the family and for all abilities of cyclist.
Among the events being organised as part of the week are a Ladies cycling event on the 20th June @ 7:30pm in Carndonagh , a kids cycling event held on the 20th June @ 6:30pm in Glenvagh National Park, a community cycle at Cashel, Gleann Cholm Cille on the 24th June @ 7pm and a large main event in Inishowen leaving from St Orans National School on the 19th June at 10am. This is only a short selection of the organised events running throughout the county.
One of the highlight events of the week will be Ireland's No1 Extreme Sports Road show, Ramrage who are setting up their first ever gig in Letterkenny at The Letterkenny Aura Leisure Complex on Wednesday 22nd June from 6:30pm-9:00pm.
'RampRage' is a team of professional athletes delivering show-stopping demonstrations from the world of freestyle BMX, skate, blade. As part of a program of events surrounding the National Bike Week 2011, RampRage are teaming up with Donegal Sports Partnership to bring the good public of the area a high octane Freestyle BMX show as well as BMX workshops from the best in the business.
This is world class entertainment not to be missed!!
RampRage is a product of the charity T13, Ireland's Largest Urban Playground which incorporates sport art and dance through demonstration and workshop formats. For more information on how you can get involved in the urban revolution check out www.t13.tv.
Liam Lynch, the man behind the charity said about the event: "We are looking forward to a jam packed day where we will be laying down some awesome action as well as running free workshops all day for anybody who wants to try it out for themselves!!"
Further information on the events is available on www.bikeweek.ie or through Donegal Sports Partnership www.activedonegal.com.
Cycling is a fun, healthy, safe, environmentally-friendly and a low cost way to make those shorter journeys. Nearly everyone has cycled at some stage – but so many lose the habit. Bike Week is the opportunity for people to get back on the saddle – for commuting or for recreation or just for the sheer joy of it! There are activities all around the island this year so come on, take part and get YOUR wheels in motion.
Ends
Tags: