A leading Donegal Garda has said he is concerned a leading criminal trial cannot go ahead – unless audio visual equipment at a local courthouse is fixed.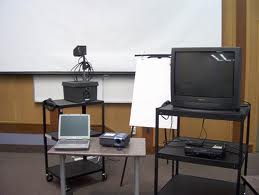 Detective Garda James Frayne is involved in an upcoming trial during which CCTV evidence will have to be given.
However Detective Frayne revealed that he is concerned the sophisticated technology at Letterkenny Courthouse is not working properly.
Garda Frayne told a sitting of Milford District Court this week that the equipment needs to be working properly or the trial cannot go ahead.
Solicitors revealed an hour of CCTV will have to be viewed during the trial and fears the equipment is not working properly.
However Detective Frayne revealed "I have contacted the court staff office to let them know the situation and they have been more than helpful.
"But there is a problem with the equipment and it needs to be fully sorted before the trial begins so that we can view the CCYV footage."
He appealed to newly-appointed District Court Judge Paul Kelly to intervene and to make representations to have the equipment up and running.
"I would ask the Judge to intervene and to see what he can do before the case gets underway. As I said I have contacted the staff about my concerns and they have done their best.
"However, I still have concerns about the equipment not working and I would ask the Judge if he can look into the matter," said Garda Frayne.
Leading local solicitor Frank Dorrian, who is involved in the case, said he believes different CCTV systems have various security codes which need to be sorted before they can be shown.
Judge Kelly said he will look into the matter.
Only weeks ago it was revealed that the state-of-the-art technology was to used to host video evidence by prisoners from Portlaoise Prison.
The video conference would save thousands of euro to the taxpayer in transporting prisoners to Donegal where they have to be escorted by two prison officers on the 260 mile round trip.
Ends
Tags: