What promises to be a great weekend of information, education and fun takes place in Carndonagh between June 24th and June 26th when the Colgan Heritage Weekend is held.
The theme of the event is a very topical one at the moment – Emigration – Past and Present
Kevin Myers, Irish Historian, Journalist, Writer and Broadcaster will open this year's heritage event in the Colgan Hall with a very comprehensive talk at 8pm.
The well-known Irish Independent journalist's talk will be preceded by prize giving for local school children's work at 7pm.
An added attraction will be well known local harpist, Maeve Ward who will play some Irish renditions on the harp.
Explore Inishowen
There will be a display of records, research and memorabilia centered on the theme of emigration on Saturday, 11am to 5pm, rooms 1 and 2, Colgan Hall.
Entitled – Explore Inishowen- this exhibition promises to be a wealth of information on local emigration.
Children's arts and crafts, school essay work will also be on view.
The committee are delighted to announce that Keith Smith research historian at the Micheal O Clerigh Institute, UCD will give an informative lecture.
A noted historian and researcher, Keith has done exhaustive research into the St Anthony's College in Louvain. We are fortunate to have Keith give a lecture on the era of Carndonagh's famous friar, John Colgan. Keith's talk will take place on Saturday at 2pm.
We have pleasure in welcoming back local historian and author Sean Mc Cool who now resides in Gweedore. Sean will give an interesting paper on local place names.
Sean's talk will take place on Saturday at 3.15pm.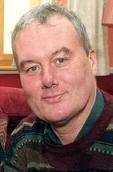 We are also pleased to announce that John Ward, Malin Head, founder of Headland New Media will give a paper on how technology can be harnessed to develop tourism and heritage. John's talk will take place on Saturday at 4.30pm
Art Exhibition
There will be an two day exhibition of artwork in the Silver Birch Art Gallery, Malin Road, Carndonagh, by outstanding and popular Carndonagh artist Sharon Mc Daid.
The theme of the exhibition is – A Place I Know, Portraits of Inishowen-.The opening
of the exhibition will be on the Saturday at 12.30pm
Heritage Walks
We are delighted to announce that there will be two heritage walks this year with local historian Dessie Mc Callion. Dessie, an enthusiast of local history, has a wealth of knowledge of the locality. The walk on Saturday will be to the Meentiaghs area.
Group meeting at the Colgan Hall at 9.30am The walk on Sunday will be to the Mass Rock. Group meeting on Sunday at the Donagh Cross at 4pm.
Genealogy Workshops
The committee are pleased to announce that the Genealogy Group from Clonmany will be giving information on research which they have conducted on emigration from Inishowen to North America, UK and Australia. They will also advice on tracing the family tree in the Wesley Hall 12pm – 5pm on Saturday 25th June. Note this is the only event that will not take place in the Colgan Hall For more information contact Jennifer Doherty 074 93 78917
Dance
There will be a dance in the Colgan Hall on the Saturday at 10pm. Music will be provided by 'The Phoenix Showband'. This event will recall the 'Big Night' before the emigrant's departure. Admission €10.
Book Exhibition
At 2pm on Sunday there will be a antiquarian and modern book exhibition by Christine, of the Carndonagh Book Shop and David Faughnan, Universal Books, Letterkenny.There will also be readings from various historical works by Sean Beattie and Teish Doherty
Book Launch
One of the main attractions on Sunday 26th June, will be a book launch by Irish/American writer Eva Doherty Gremmert who will launch her book on the family history of the O Dohertys and their pioneering emigration story in the New World.
This will take place at 2.30pm on Sunday. The committee are pleased to welcome research historian Professor Paul Mc Kevitt, University of Ulster, who will give a short talk on the O Dohertys of Inishowen and enforced emigration in the 17th century prior to the book launch.
Concert
The weekend will conclude with a concert on Sunday 26th at 8pm. This will be a musical extravaganza of music and song. There will be an abundance of local talent on display who promise to uplift and entertain.
The very busy and energetic committee are putting the finishing touches to the packed programme. The weekend promises to be a feast of local history and entertainment and there is something of interest for everyone visitors and locals alike.
Ends
Tags: