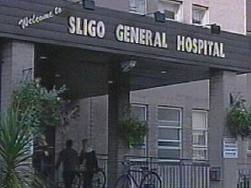 Minister of State John Perry is under fire after an announcement at Sligo General Hospital today.
Mr Perry admitted that his promise during the General Election to restore full breast cancer services to Sligo for the women of the county and south Donegal was 'incredibly difficult' to deliver.
He did announce that mammography services would be restored to Sligo in October for women who require follow-up services.
Furious campaigners for the restoration of full breast cancer services described Minister Perry's announcement as a whitewash, with some calling for his resignation.
They said they had voted for Mr Perry on the basis of his promise to restore cancer services and he had reneged on that.
Cancer campaigner Deirdre O'Sullivan fumed: "We destroyed Fianna Fáil for you John Perry."
She said people she had asked to vote for Fine Gael had taken his promises in good faith, but she added: "I am so so angry today, so mad about this promise being broken."
The announcement means hundreds of Donegal women will continue to travel to Galway for treatment.
Tags: