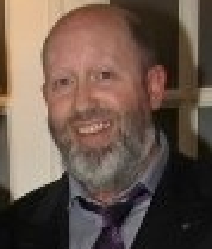 A judge in the North has warned that fraudster Francois de Dietrich must be ready to go to jail if he is found – but his case has been put back because the conman claims he can't afford a legal defence.
The conman faces an 18-month sentence for failing to disclose assets but his appeal was put back yesterday when the court was told the crook doesn't have any money – despite stealing millions!
Donegaldaily unmasked the fraudster six months ago, exposing how he bagged €20M from people in Donegal.
Court proceedings launched by the Financial Services Authority led to an injunction banning de Dietrich and his company ETIC Solutions from taking any more cash from victoms
The regulatory body also obtained an initial order freezing more than £20m in assets linked to the businessman.
De Dietrich was then held to be in contempt of an order to disclose his financial affairs in full to the FSA.
Yesterday the North's most senior judge Sir Declan Morgan was told that a solicitor for the businessman has been able to receive 'indirect' instructions from him.
Sir Declan described the information given to him as "very opaque".
However, he agreed to take the case out and have it mentioned again in September.
"It seems to us that the liberty of Mr de Dietrich is, at least in theory, at issue in this case," he said.
"Therefore where an issue of funding for legal representation to enable points to be made on his behalf arises we should afford a reasonable opportunity to enable an application for such funding to be obtained."
The judge added: "It remains the position that Mr de Dietrich is subject to the contempt order made by Mr Justice Deeny.
"In the event he is discovered it must be expected he will be required to serve the term imposed on him."