Pupils from Ireland's first ever coffin-making course have just graduated with flying colours.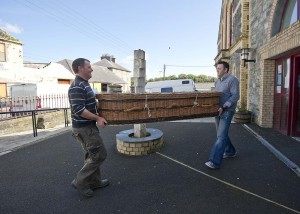 Some might think they have 'dead end' prospects but the pupils from the Donegal Local development-run scheme are upbeat about getting a job.
The twelve pupils have just completed the course today and at least two of them will now start making coffins full-time.
The course, which was run in the town hall in Ramelton for the past six months, was arranged by the Green Graveyard Company.
Course tutor Brendan Farren from Greencastle said he has been amazed at how dedicated the pupils have been.
"We started with 13 pupils and only one person dropped out. But the rest turned up in rain, hail and snow.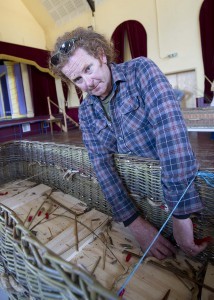 "These people all have one thing in common – they want to learn a new skill and get a job out of it in the end," he said.
The willow used in the coffins is taken from Tipperary while pupils were also encouraged to grow their own patch of willow to use.
Owner of the Green Graveyard Company, Colin McAteer, said green coffins offer huge potential.
At present just half a percent of the 50,000 funerals in Ireland each year use green coffins.
But Colin said an increase and awareness of green coffins will offer huge job opportunities.
"The potential is huge. People are becoming more environmentally aware and these coffins are all Irish-made.
"They are made to a very high standard and are cheaper than the normal coffin. The demand is getting greater all the time," he said.
Colin first came across the idea for a green coffin more than a decade ago when a young woman he knew, who later died from leukemia, wanted to be buried in a cardboard coffin.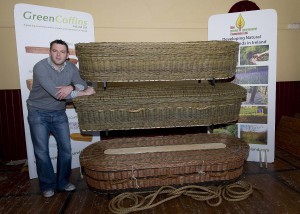 "We searched everywhere but just couldn't get what she was looking for. That always remained with me and then I heard about the idea of making natural coffins using willow.
"The business is still getting off the ground but the fact that we now have 12 people to make them is a real bonus," he said.
Colin, who is also an undertaker, said that there was a particular demand for children's willow coffins.
"I think the most heartbreaking thing for some people is to see a tiny white, wooden coffin. The willow reminds people of a 'Moses basket' and I think that's comforting for them in some way," he said.
Pupil Bernie Grier, from Ramelton, said she never in her wildest dreams thought she would be making coffins.
"It has been a great experience and hopefully there will be a job in it one day. Everyone on the course has been so supportive.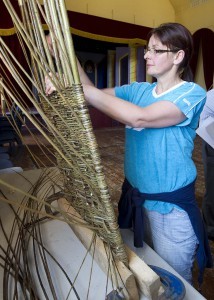 "I'll definitely be ordering a willow coffin one day but hopefully that won't be for a very long time to come," she said.
Local Sinn Fein TD, Padraig MacLochlainn, who called in to see the coffin-makers on their last day, said it was cottage industries like this which will create jobs.
"These are the kinds of businesses we should be supporting because there is obvious growth.
"The people here have put their hearts and souls into learning and new skill and that really lifts the spirit during these tough times," he said.
For further information on green coffins see www.greencoffinsireland.com.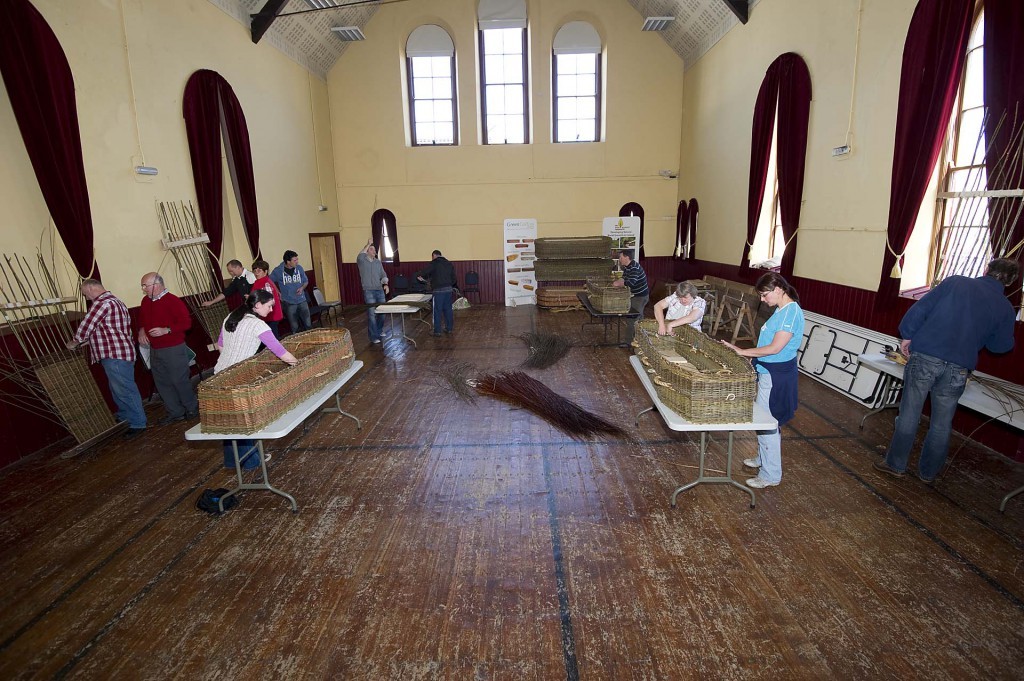 ALL PICTURES BY KIND PERMISSION OF CLIVE WASSON PHOTOGRAPHY
Ends
Tags: