Letterkenny Town Council and Sinn Fein will tonight record a historic first when Cllr Gerry McMonagle is presented with the Lord Mayor's chain of office.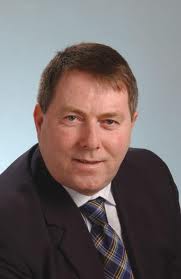 Cllr McMonagle, 54, was first elected to the local council of the Cathedral Town back in 2004.
Before that he work on many local groups around the Slieve Sneacht, Ballyboe and Glenwood Park areas of the town.
Cllr McMonagle said the election of a Sinn Fein councilor in Letterkenny twenty years ago would have been unthinkable.
"It shows how mature the people of Ireland now are.  The peace process has bedded in and people now accept that Sinn Fein are a political force.
"I am delighted to have been nominated as Mayor of Letterkenny and I hope to work closely with all the councilors and various parties for a unique common goal – making the town a better place to live in for its citizens," he said.
The election of Cllr McMonagle comes as a result of a power-sharing agreement with councilors on the council.
The incoming mayor replaces the current Town Mayor, Cllr Tadhg Culbert from Fianna Fail.
Ends