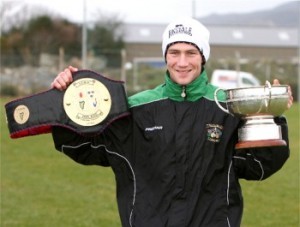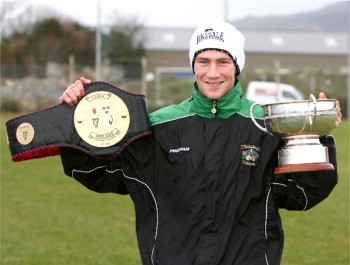 Donegal welterweight Willie McLaughlin lost out in his quest to secure at least a bronze medal at the European Championships following a reversal to Zaal Kvachatadze of Georgia in Ankara, Turkey this afternoon.
A cracking 69Kg duel saw Kvachatadze claim the first round 5-6 and take a 18-15 lead into the third en route to a 28-21 decision.
Earlier, Belfast flyweight Michael Conlon lost out to 2008 Olympic bronze medalist Vincenzo Picardi.
The experienced Italian, a bronze medal winner at the 2007 AIBA World Championships and 2010 European Championships, was handed a 26-20 decision over the 19-year-old, who was competing in just his 9th senior international in Ankara.
"Michael was in against a very experienced opponent and he gave it 110% and we couldn't have asked for anything more. This is his first major international tournament and he has a big future in the sport", said IABA Director of Boxing Dominic O'Rourke.
Ray Moylette and John Joe Nevin both experienced mixed fortunes versus Russian opponents – and both by one point margins.
Moylette, a gold medal winner at the 2008 AIBA World Youth Championships in Mexico, guaranteed himself at least bronze after coming from behind to beat Maksim Ignatiev 14-13 in the light-welterweight class.
But Nevin lost 13-12 to former European Junior champion Dmitry Polyanskiy at bantamweight.
Irish team captain Darren O'Neill, a silver medal winner at the 2010 European Championships,  is also out after dropping a 17-10 decision to Dmytro Mytrofanov of the Ukraine in the middleweight category.
Moylette, who boxes out of the St Anne's BC in Westport,  was 6-3 and 10-9 down after the first two rounds but produced a fantastic third frame to seal victory.
He'll now meet Hajiliyev Heybatulla of Azerbaijan in Thursday's 64Kg semi-final.