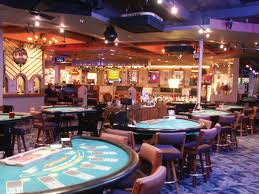 CASINO Creed is one of the world's biggest online casinos – and the company is insisting a multi-million euro site in Tipperary is in the wrong county…it should be in Donegal!
And the site should in fact be…in BUNDORAN!
In a statement to donegaldaily.com, a Casino Creed spokeswoman admitted their call to change the venue for the development was 'a bit of fun' but insisted it should be in Donegal in honour of Goats Don't Shave and their hit song 'Las Vegas In The Hills of Donegal'.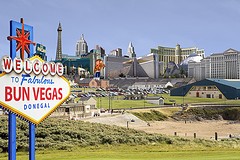 Said the spokeswoman: "We know 

County Tipperary has recently received the go ahead to build a state-of-the-art casino, hotel and racetrack complex. The 800-acre project has been supported by local TD's and respected business personnel alike.
"Casino Creed on the other hand believe that perhaps the casino would have been better situated in no other than "the hills of Donegal". With the sound track ringing in our ears and with the speculated support of the main-man himself, Brian Mc Eniff " the self-confessed sheriff of Bundoran.
"Casino Creed is leading the campaign for legalizing the casinos and chicken ranches and having our own "Las Vegas in the Hills of Donegal".
But are they really serious?
Said an executive with the company: "Where else should it be? BunVegas could be a real winner!"
Tags: