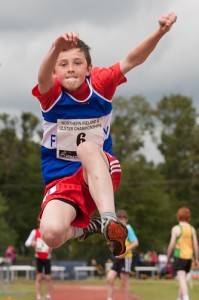 Finn Valley throwers continue to excell with top marks at home and in England.
Top of the list Dempsey Mc Guigan whose headline last week was chasing a qualification for European juniors and ultimately Saturday last in hammer hits the target qualification mark 66m so in Southern Counties in England he gets out to  a new Irish record of 66 .82…his series as follows 63m,65m, 66.82m,65.97m,64m,and 66.80m.
No doubt it's interesting that old record held by Gary Halpin for many years indeed the same Gary that was to gain many representative honours for Ireland in rugby.
He needs to nail selection for Europeans which will be held in Tallinn.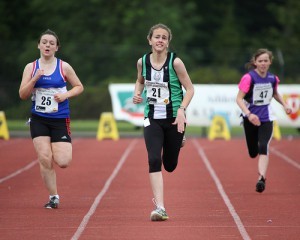 This weekend  attention turns to Tullamore  where  hopefully he can add Irish title incidentally Neil Martin is team manager for that championship.
In Antrim younger brother Fellan with an opening throw of 70-13 continued to impress in a major way as this is serious distance for his age group in hammer and John Kelly with a treble  winning 48m plus in javelin as he closes in on 50m ,44m in discus and a mighty shot of 16.37m . Many other qualifiers but lets focus again on throwers Shane Thompson and Jade Leeper both gold medallists .Well done all.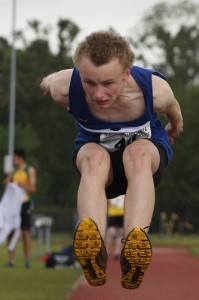 Tori Pena competed in Turkey in European cup pole vault but a 3-80 m was the limit due totally to the now arrival of her poles from L. A . hence just putting herself out there for the benefit of the team . She now will spend weeks in Europe chasing that to now 4-40m elusive world champ. Q mark.
This weekend our thoughts turn to national juniors and under 23 champs and national childrens Games where Valley can impact without a doubt at each venue and add in Tailteann Games a selection mechanish for Irish schools team and it begins to get exciting as we have 3 students on duty for Ulster . Tailteann Games brings back memories of days long gone when Bernie English Loreto and John O Brien ,Columbas collected gold within 30 minutes of each other at Belfield.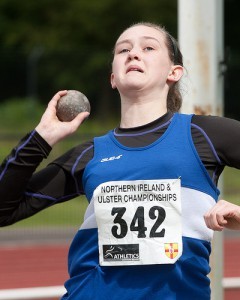 And finally a word of congrats to Ruairi Finnegan on world youths selection and a reminder re Aghyaran 5k Friday night 7-30 .
Tags: