Five people have been hospitalised after a test-drive almost ended in tragedy.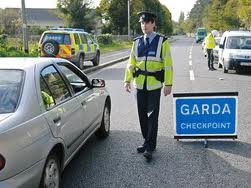 The accident happened last night on the outskirts of Letterkenny and sparked a major emergency operation.
The four young people were in a car in the Ballinascadden area near Coolbuoy when they struck a jeep.
The car careered on and ended up in the front garden of a local house.
The emergency services were on the scene immediately and the road was sealed off as two ambulances, a fire brigade and the Gardai launched an emergency plan.
The five people in both vehicles were then taken to Letterkenny General Hospital.
It is not believed that any of their injuries are serious.
A Garda source told Donegaldaily that all five people involved in the incident were very lucky the crash could have been more serious.
"We had four young people out test-driving a car as one of them was considering buying it.
"The problem was that they did not know the local area that well which may have resulted in the crash.
"All five were taken to hospital after the emergency services rushed to the scene. Thankfully none of their injuries are serious but it could have resulted in tragedy," said the source.
Ends
Tags: