THE GOOD news keeps rolling from Dungloe.
With Ostan na Rossan in new hands and getting ready to re-open, the town is looking forward to a week long Mary from Dungloe festival in the last week of July, culminating in the Crowning of the winning Mary on the 31st by TV star Gerry Kelly!
And today donegaldaily.com can unveil the final Mary line-up.
They are: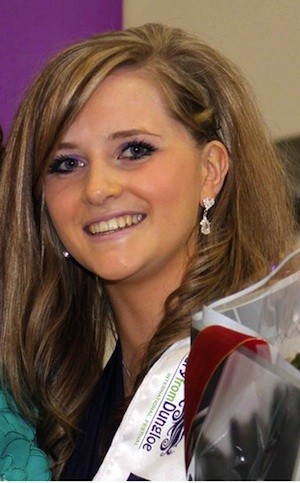 Dungloe Mary is Debbie Marie Rodgers, 21, and representing Supervalu Shopping Centre Dungloe. Bachelor of Arts Degree in English and Music 2nd class honors in !st division. Ambition to teach English abroad and musical therapy for children with autism. Eventually hopes to come  back to Ireland to teach English and Music. Plays piano, guitar and flute. Part of UCD Choir and community Choir Irish dancing.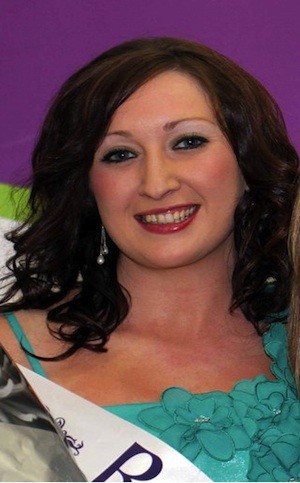 Rosses Mary is Colleen Davitt, 27 and representing Leo's Tavern, Meenaleck, Crolly. FETAC in Consultative Selling and a Professional Diploma in Insurance. Works for FBD Insurance – Northern Region Sales Advisor. Enjoys swimming and running and extreme sports – doing a Bungee jump at the end of the month!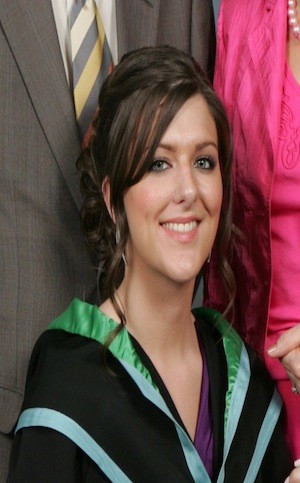 Derry Mary is Rachael O'Connor, 22. Degree in Geography from Queens University Belfast. Will be completing studies to be a Primary School Teacher. Keen fundraiser for Parent and Friends Association  of Benbradagh Resource Centre. Keen pianist and artist.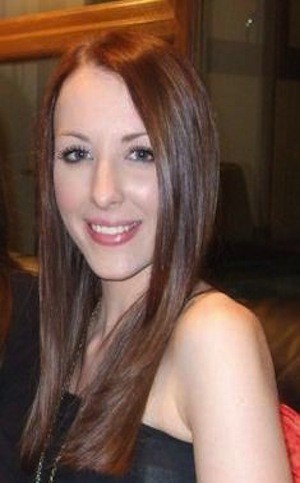 London Mary is Cara Treise Mullan, 22. Bachelor of Science Honours Degree in Psychology. Customer Service Advisor for Your Insurance in the UK. Hopes to complete a Masters in Speech and Language Therapy to support children with Learning difficulties and autism. Enjoys music and singing. Works out to Zumba. Volunteers on part time basis to stroke recovery Support group.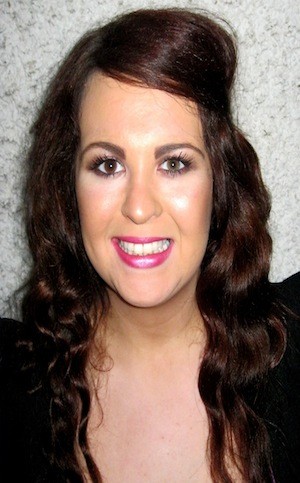 Inishowen Mary is Eimear O'Neill, 23. Representing Halfway House Burnfoot. Higher Cert in Business Studies from Letterkenny Institue of Technology and will complete a Marketing degree. Would like to have her own PR company. Enjoys walking with her dog. Dancing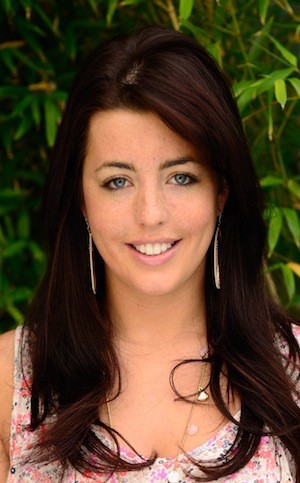 Dublin Mary is 22-year-old Niamh Ruane. Bachelors Degree in Business and Marketing. Duty Manager in Dublin's Skylon Hotel – a family business. Enjoys gym and hot yoga. Completed Flora Mini Marathon and a big GAA supporter
Antrim Mary is Ursula McGuigan, 26. Bachelors Degree in Law and French from Queens University Belfast. Content Legal Advisor for Lexisnexis. Taking Masters in Law – trainee Solicitor position. Member of Belfast Gospel Choir. Also plays guitar and tin whistle. Teaches English in Spain during holidays in the summer. Enjoys walking and running.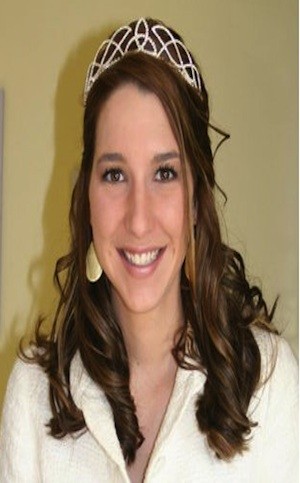 Philadelphia Mary is Stephanie Lennon, 27. (big donegaldaily.com fan!) Masters Degree in Speech Language and Hearing Science. Bachelors Degree in Communications Science and disorders. Speech and Language Pathologist – works with Special Needs and wants to obtain PHD in Speech Language Pathology. Enjoys GAA, walking, skiing and playing softball.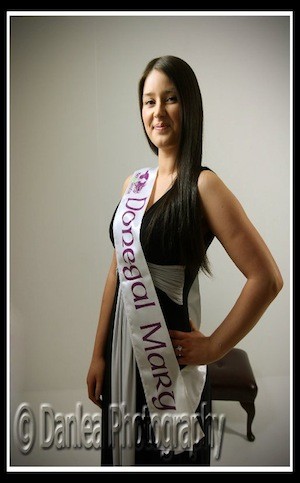 Donegal Mary is Laura Montgomery, 21, and representing J&S Black Ltd Letterkenny. Hopes to take up studies in social work/child psychology. Enjoys dancing – part of Dynamic Waves Performing Academy for 5 years. Involved in Zumba Dancing raising funds for Donegal Hospice.
Gaeltacht Mary is Maria Ni Dhonaill, 23, and representing Dunlewy Centre. Bachelor of Arts in English and Irish. Masters in journalism. Enjoys swimming and walking , listening to music.
* Bayonne Mary is Elizabeth Ann Finch, 23. Bachelors Degree – Majored in Psychology and Minored in Business. Works as a Technical Programme Co-ordinator for Credit-Suisse. Hopes to attain Masters degree in next 2/3 years. Enjoys reading ,yoga and going to the beach. Has volunteered to go on International Mission trips
Tags: