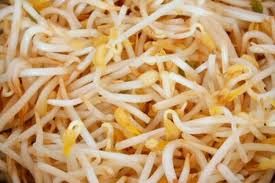 The Food Safety Authority of Ireland has warned people here not to eat raw beansprouts.
It follows an E coli poisoning outbreak in France this weekend.
Professor Alan Reilly of the FSAI has said that until the exact source of the outbreak is known, Irish consumers should not eat raw beansprouts.
Fast food outlets – in particular Chinese and Asian restaurants – have also been told that they should not serve raw beansprouts to customers.
At least two people suffering from E coli in the French city of Bordeaux have the strain that caused scores of deaths in Germany, French authorities said, and they halted sales of vegetable seeds from a British gardening firm.
The firm, Thompson & Morgan, based in Ipswich, said it did not believe its seeds were the cause of the outbreak.
French authorities say six of the people hospitalised in Bordeaux ate sprouted salad vegetables grown from seeds at a leisure centre in the Bordeaux suburb of Begles.
Tests on two of the patients showed that both had the same E coli strain as that which caused nearly 40 deaths mostly in Germany this year.
Tags: