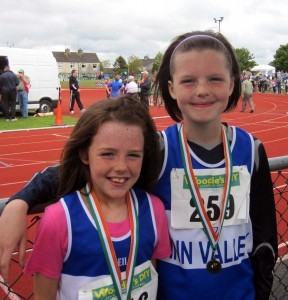 BY PATSY McGONAGLE: It sure was a busy weekend and club officials were extended throughout.
Highlights included medal success for the younger set in Templemore, schools success for Shaun Woods and John Kellly in Tailteann Games hence international selection (both are students at Royal and Prior), relay gold under 23, silver for Noel Collins in steeple with James Speight bronze junior steeple.
Again Dempsey McGuigan had collected bronze AAA champs Bedford Saturday and jumped on a plane to Dublin being involved in a really exciting record breaking competition hammer in Tullamore.
It all began Friday evening in Aghyaran with the 5k and despite being seriously rained on close to 200 turned out Teresa McGloin winning the women's event and David Wilson the men's race and a great night had by all which is no surprise in this most hospitable of venues.
Schools is a vital competition as a gauge and the Raphoe school pair of Shaun Woods 51.00 400m got him up for 2nd spot, a personal best, an Irish spot in the 400m and 4 x 4 and needless to remark coach Bernie Alcorn was delighted.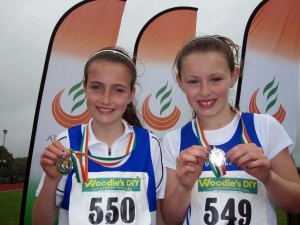 John Kelly chasing 15m his seasonal target with the 5kg ball got out to 46.59m and will hit the mark in due course. It was sufficient now to be included in international team and he medalled in javelin at 46m plus needed 50m to improve the colour of the medal.
In recent times Valley athletes that gained schools selection included Pauric McLaughlin, Ian Ward and the late Shane Bonner.
Tullamore Sunday continued to be a hive of activity.
Noel Collins 9.23 in steeple for silver not able to maintain momentum over last 6oom with Flynn which will dissapoint the dedicated man that he is.
In the junior equivalent James Speight Irish senior schools steeple champion finished 3rd 10.09.
Later in the day the 4 x 4 lads Collins ,O Connor ,Bonner and Hoye struck gold 4 x 4 great exciting race involving Leevale.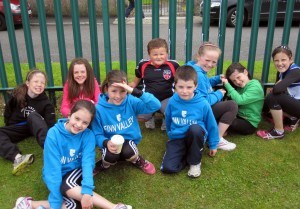 Finally from this meet Dempsey in hammer and he led through 3 rounds 65.43 then went over the european q mark once again recording 66.71 close to his Irish record with Barry on 66.43m but a massive 68m plus from Barry ended the story but it has to be underlined that this by any standards is quality throwing from both these lads.
An enjoyable day in sunny conditions and Valley team leaders on the day Mark Connolly and Kieran Carlin delighted with the contribution of the lads.
Neil Martin now will lead the Irish junior team to Tallinn next month and with Mark English a 800m winner here having completed his Leaving Cert exams he will have a strong Donegal interest and we wish him success.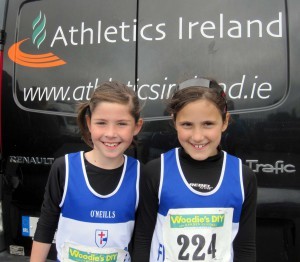 Saturday Templemore ,Co. Tipperary an enthusiastic group of our younger set – 11 in total – travelled with their parents to whom we are most grateful and 9 came back up the road having medalled and when you are 10 years old you can understand exactly how excited they were.
Top of the list Aine Kerr, St Bridgets NS and Sinead Gallagher, St Marys Stranorlar NS won the long jump.
Lauren Callaghan and Daniella Jansen both Dromore N S silver in the 60m team as is the case at this age level and then later in the evening joined with classmates from the Killygordon school Lauren Lafferty and Aine Wilkinson and Sessiaghoneill NS Caitlin Mc Gonagle to medal in relay.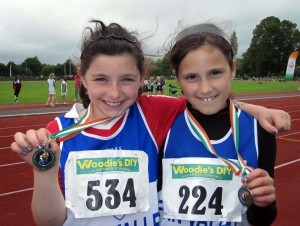 Dromore N S were again in the frame when Zoe Kelly was fastest 600m winning her race and in the team joined by Lauren Mc Daid St Muras to collect medals.
Ann Marie Mc Geehin closely involved with this group was walking tall and of course the hard work put in over many months by Christine Feely paid off.
A memorable few days for this talented group!
Finally a big thank you to all the support people who contributed in every which way to enabling a busy schedule happen.
Check out www.kcathletics.com for comprehensive photo coverage of Aghyaran and Tullamore great coverage the best in the land from Kieran.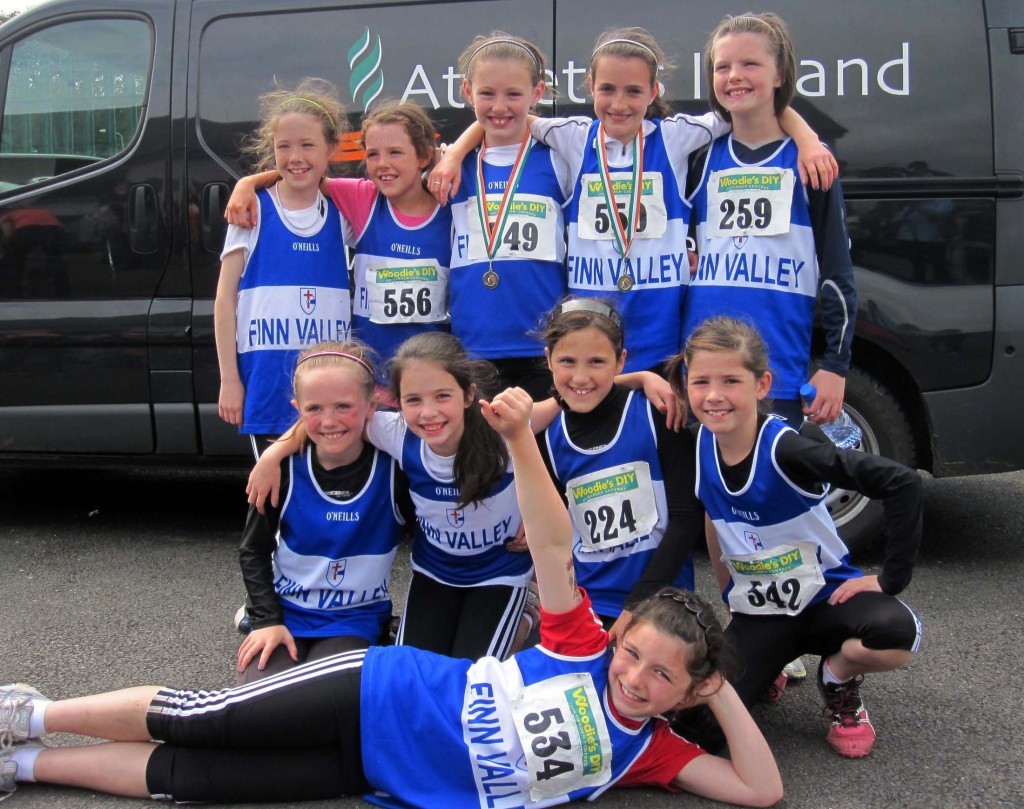 Tags: