There has been shock in Letterkenny following the sudden death of former Town Councillor Frank Gallagher.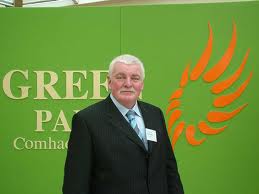 Mr Gallagher, who only took ill recently, died on Friday last.
The well-known local man and Green Party supporter was co-opted onto the town council following the resignation of Neil Clarke.
Mr Gallagher, Rhan, Letterkenny and formerly of Belfast will be buied this morning at New Leck Cemetary after funeral mass at St Eunan's Cathedral.
Ends
Tags: