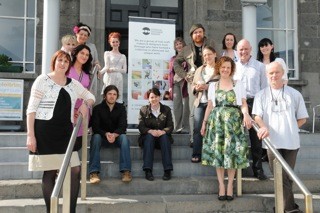 Donegal's top designers have announced a major exhibition of design and craft work this July and August.
Donegal Designer Makers, a network of 22 studio-based designers and craft specialists from across Donegal, are holding a six-week "Snapshots" exhibition in a 'pop-up' gallery space on Main Street Ardara from 8th July to 20th August, 2011.
Sponsored by the Crafts Council of Ireland, the collective summer exhibition, to mark the Year of Craft 2011, showcases the work of the county's leading designers and artisan craft workers.
The work of more than 17 artists, designers and craftspeople will be on display, including works in ceramics, furniture, jewellery, textiles, metalwork, batik, print and painting.
The exhibition will officially open at a wine reception at 6pm on Friday 8th July. There will also be a pop-up retail shop for the duration of the exhibition which will sell a wide range of one-off and limited edition craft pieces from all members of the network.
Donegal Designer Makers was established in 2009 to promote the work of local designers and crafts workers across the county.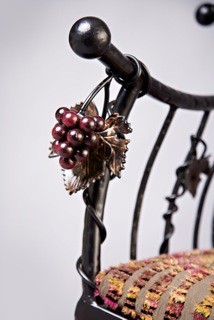 Chaired and curated by jewellery maker Hannah McGuinness, the "Snapshots" exhibition is one in a series of events being held by the group to generate greater awareness of the depth of talent in the county and the quality of innovative work being produced.
The exhibition explores the idea of capturing a moment in a lifetime with each maker producing a series of conceptual pieces based on their own personal snapshot moment.
"As human beings we are attached to our memories and our connection with time past, present and future", says Hannah. "These captured images mark significant events or occasions in our lives and we collect them because they bring us back to a physical or emotional place in our minds."
The exhibiting makers have produced two pieces of work each based on their own personal snapshot moment and will include work from textile artists Sharon McGinley and Karen O'Kane of KoKo Designs, jewellery designers Rosie Maloney, Hannah McGuinness, Emer Kelly and Joanne Gamble.
Other exhibitors include batik artist Fiona Higgins, prints by Laura Buchanon, ceramic artists Emer O'Sullivan, Brian McGee, Liam Logue and Anna Kee, sculptor and painter Marina Hamilton, contemporary Irish furniture designers Martin Gallagher, PJ Patton, Michael Parkinson and Noel Cronin of WORC studio.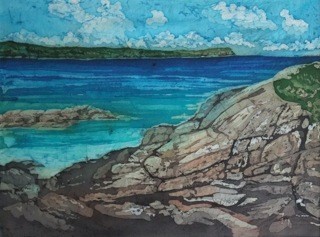 'Snapshots' is open daily from 10.00am to 6.00pm and will run from 8th July to 20th August, 2011. For further information about the exhibition and the Donegal Designer Makers, please contact Karen O'Kane, Secretary on + 353 (0) 86 3191514 or visit www.donegaldesignermakers.com
Tags: