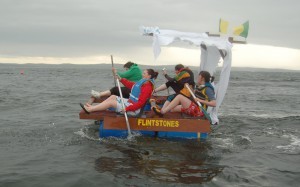 WILMAAAAA…CALL the lifeboat…we're about to sink.
And that's exactly what happened to The Flintstones during a charity raft race.
But this rescue off the pier at Mountcharles was no ordinary emergency.
In fact the Bundoran Lifeboat was waiting to be despatched.
For just moments after Fred, Wilma, Barney and Betty were pictured in the annual RNLI Raft Race & Blessing of Boats, their raft sank!
Cutting Edge Design:  "Trotter & Co" were the winners of the  Gary KaneMemorial Cup for "most original raft" at the RNLI Raft Race in Mountcharles below on Sunday.
Pix: Paul O Sullivan, RNLI PRO.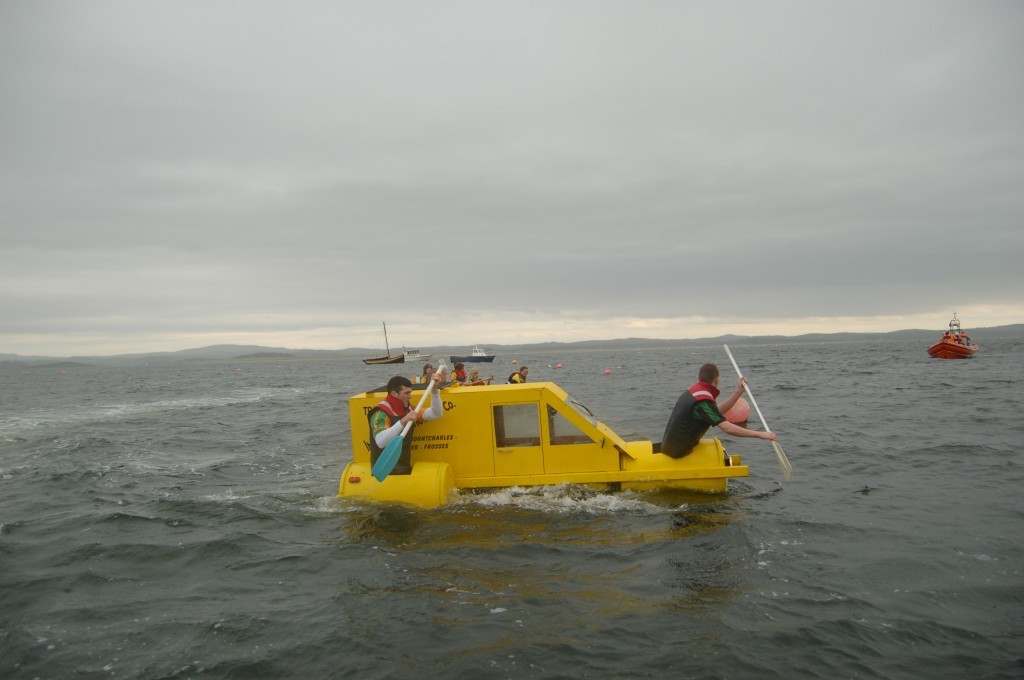 Tags: