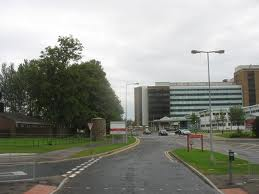 Taoiseach Enda Kenny has confirmed that €19m has been committed by the Government for Altnagelvin Area Hospital in Derry.
The Taoiseach said a recent statement by Northern Ireland's Health Minister Edwin Poots, that Altnagelvin would have a radiotherapy unit, had now been sealed by the commitment of Government funds to the hospital.
Mr Kenny said the unit was not just for Derry but for the entire North West, as 30% of those who attend the hospital are from Co Donegal.
He also revealed that another €3m had been allocated this year for reconciliation and anti-sectarianism funds. So far this year, €2.1m had been allocated to 80 groups in Northern Ireland, many of whom working with youth groups.
Earlier Senator John Crown, an oncologist, said a cancer centre should be built in the Republic to serve the Donegal, Sligo and Leitrim.
Tags: