This is the tragic picture of heartbroken father Joe Colhoun as he keeps a vigil for his missing son.
The tragic 52 year old has walked the shores of the three rivers near Lifford Bridge for almost six weeks hoping for something sighting of his son.
David Colhoun, 22, went missing on May 22nd after tried to swim from Strabane to Lifford to escape police after being arrested for being drunk and disorderly.
Last night Joe, who is known locally as Ruby, says he cannot give up the search for his son.
"What else can I do? I cannot just stop looking for him. He has to be out there in the water.
"I know he is in there because David would not put us through all this and be somewhere else – he just wouldn't," said Joe.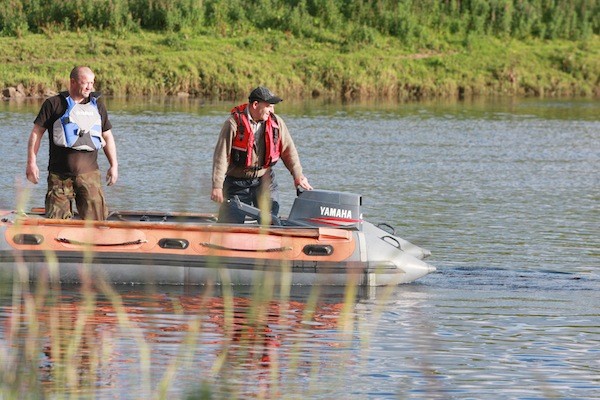 More divers are due to attend the search for the missing Lifford man this weekend.
"People have been so good to us. We cannot stop now. Everyone – the Foyle Search and Rescue, the Civil Defence, the Sheephaven Sub Aqua Club – all of them have been marvelous.
"We have more divers coming in at the weekend. I can only pray that we find him and that I can bring David home and give him a proper burial.
"How could I live with myself knowing that my son is at the bottom of that river," asked Joe.
PICTURES BY KIND PERMISSION OF NEWSPIXIRL
For more on this tragic story see
www.donegaldaily.com/2011/06/28/dad-of-missing-lifford-man-denies-his-son-is-in-hiding/
Ends
Tags: