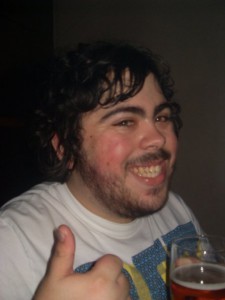 As Donegal's young people continue to flock to foreign shores, donegaldaily.com reporter Marie Duffy presents the fourth of a series of interviews speaking to those who are creating a new life abroad.
Emmet Griffin, 23 from Ballybofey is currently living in South Shields in Newcastle-Upon- Tyne.
He emigrated for work almost five years ago after being offered not one but two jobs, something he says he could only dream of in Ballybofey.
"I emigrated to South Shields as I was offered two jobs here in the north east. One was as a steward at Newcastle United football club and the other was working in the local Tesco.
"I chose South Shields as the jobs were here and I also have family in this town too, so I never felt too alone as they were just on my doorstep."
Emmet was not content to stay at home in Donegal and claim unemployment benefits, and now manages to work both jobs to support his family.
"I'm happy to work as many hours as I can. At the minute its close season in the English Premier League, so I'm doing more hours at Tesco."
Although he has made a life for himself in Newcastle over the past few years, Emmet's heart lies in Donegal and he would love to return but knows it is not possible in the current economic climate.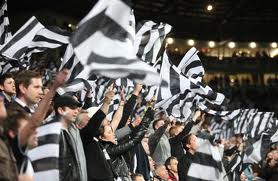 "My friends and family in Donegal mean the world to me and one day I hope to move home again to be beside them.
"But the way things are now that won't be happening any time soon.
"I miss the people so much, over in England everyone is a lot more stand-offish, where as in Ireland everyone is your friend and will talk to you, even if they don't know you."
Tags: