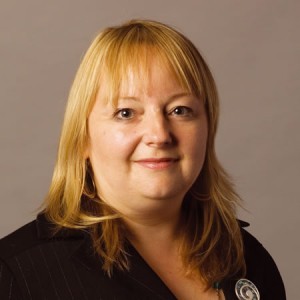 A SCOTTISH nationalist politician with strong Donegal roots could be set to cause one of the biggest upsets in British politics today.
Anne McLaughlin is a Scottish National Party candidate in today's by-election in the constituency of Inverclyde.
She is battling to be the next Westminster MP for the constituency which has been a strong Labour area for generations.
Labour is defending a massive 14,416-vote majority in the Westminster seat, also being contested by the Tories, Lib Dems, and UKIP.
The by-election is being held to find a replacement for David Cairns, who died from acute pancreatitis in May.
"All my family are from Donegal," Anne told donegaldaily.com as campaigning finished last night, confirming her grandparents were from the county.
And there will be cheering from the rooftops in Gortahork if Anne does pinch the seat from Labour today.
"Gortahork is lovely isn't it? I was over in August. My friend James (Early) was celebrating his 40th along with his twin Sarah and their older brother Liam was 50.
"I'd been over the year before too and expect I'll come over again in the not too distant future."
She is a tireless campaigner on a number of issues including human rights and education rights for children in Glasgow.
Polls close at 10pm tonight with a result expected sometime around 2am tomorrow morning.
TELL US YOUR VIEW….LEAVE A COMMENT BELOW