One of the most iconic 2-Tone bands that helped turn ska into a global brand will make a special appearance at this year's Earagail Arts Festival.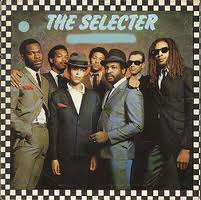 The Selecter were once described as 'conspiring to make dancing the only way to walk'. Thirty one years later, those words still hold true.
Last October The Selecter returned to the live arena to celebrate the 30th anniversary of their seminal debut album Too Much Pressure with a performance in Belgium.
This year the band embarked on a busy touring schedule in Europe, the UK and now Ireland for the Earagail Arts Festival.
With a killer new ten-piece band and amazing new frontman John Gibbons, The Slecter has come back with a new album of hit songs and hugely danceable beats and for the fans of yesteryear has reveamped the hits for the festival stages.
Last month the band released their first new single Big In The Body, Small In The Mind, a musical call-to-action to ska fans the world over to embrace and defend the 2-Tone concept of multiculturalism.
Musically it's a slice of The Selecter doing what they do best, mixing ska/rocksteady with a pop sensibility and coupling it with acute social observations on the state of the world right now.
CLASSIC HITS
Classic hits like Three Minute Hero, Missing Words, On My Radio, James Bond and of course Too Much Pressure heralded the return of one of the most vital, visceral and important Ska acts ever, who promise to deliver a stunning performance for both old and new 2-tone fans.
The Selecter will perform at The Grill, Letterkenny on July 16 supported by well-known Donegal DJs who eat, sleep and breath 80s music, PK and Marty Clampett.
Ends
Tags: