Letterkenny Town Council is to seek an urgent meeting with management of Letterkenny General Hospital amidst concerns that it is facing a funding crisis.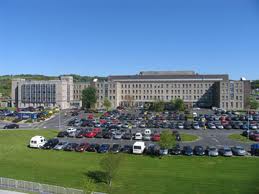 The hospital is reported to be facing a deficit of between €6 and €8 million.
Now Town Mayor Cllr Gerry McMonagle has called on all his fellow councilors to come together and hold emergency talks with hospital management.
The Sinn Fein councilor said this was not a time to play politics and the interest of the people of Letterkenny and Donegal must be put first.
Cllr Mc Monagle said "That a lot of concerned constituents have over the course of the last few weeks been raising with me the ongoing problems with continued over crowding and cancellations of Day surgery procedures at the hospital.
"I am concerned that the progress made in recent times in the area of elective surgery and cancer services will be lost.
"As elected representatives I believe we have a duty to ensure that the best possible health care is available to the people if and when they need it.
"Therefore I have requested that the hospital meet with a delegation from the Town Council to update us on the current situation at the hospital," he said.
TALKS
The call comes as management at the hospital travelled to Dublin for crisis talks with the Department of Health over its current situation.
As well as budget over-runs, there is concern about the continuing delay in the opening of the new €22 million Accident and Emergency Unit.
Among those calling for an update on the opening of the new unit and budget over-runs is Cllr Ciaran Brogan.
Cllr Brogan said he wants assurances about patient care and the impact on services because of the financial constraints in the coming weeks and months.
Ends
Tags: