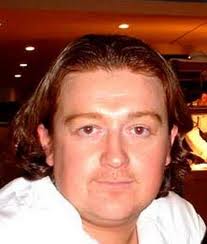 MIGRANT worker Rishi Mohiputlall was finally paid wages due to him for over a year by celebrity chef Conrad Gallagher today.
The Letterkenny man paid up €1,400 after a public action outside his restaurant Salon des Saveurs on Aungier St. was postponed last Friday lunchtime.
Mr Mohiputlall, from Mauritius, worked in Gallagher's restaurant for a period in 2010, and had still not been paid.
Following numerous attempts to retrieve his wages, including an official complaint to the Labour Relations Commission, Mr Mohiputlall decided to go public on the issue.
Last Friday's action was organised by the Restaurant and Catering Workers Forum, established by SIPTU and Migrant Rights Centre Ireland (MRCI), to support Mr Mohiputlall in trying to obtain his wages and to draw public attention to such practices in the restaurant industry.
Reacting to the news that Mr Gallagher had transferred wages owed in full to the worker's account, Mr Mohiputlall said: "I am very happy to finally have received the money I was owed, but I believe it shouldn't be so difficult to simply get paid your wages. I was very grateful for the support of fellow workers in the Restaurant and Catering Workers Forum.
"If workers stand together and support each other, it's good for all of us and we can stop these types of abuses. These are tough times for low-paid workers and we need to take a stand together."
Ms Helen Lowry of MRCI told donegaldaily.com: "We are delighted for Rishi that he has finally been paid, however we believe that it should not take over a year of repeated attempts, a legal case at the LRC, and finally the threat of public denunciation to ensure that employers pay their staff their wages.
"This is not an isolated incident – our experience shows that non-compliance in the restaurant industry continues to be a real problem, and must be addressed. This can be done by workers organising collectively for change, joining a trade union, and reporting abuses to the authorities."
According to Pat Ward of SIPTU: "This experience shows that, now more than ever, we must ensure protections remain in place for low-paid workers who need them most.
"The Restaurant Association of Ireland, who has led recent attacks on workers' wages and conditions, should spend more of its time trying to get restaurants to comply with existing labour law rather than cut workers' wages.' The Restaurant and Catering Workers Forum believes that a successful industry is possible while providing fair and decent conditions for workers."
Tags: