Singer Daniel O'Donnell has revealed he has a very lonely house after his two step-children left to travel the world.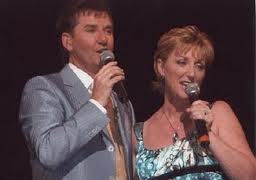 The star, who kicks off his tour of Ireland next week, said wife Majella is worried about her children leaving home.
"My stepdaughter Siobhan left for Australia and there were lots of tears all round.
"She is gone to do some traveling for a few months and I'm sure she will have a great time. It doesn't stop mum worrying though!!
"Michael is travelling all around Europe for the summer and is having a ball.
"It's great to see the young people these days being able to travel the world. There was no such thing when I was their age," said Daniel.
The singer, 49, is staying at his home in Meenaband, West Donegal for the next few weeks.
While here Daniel has bEen catching up with the rise of wife Majella's own showbiz career.
"I went to a cabaret in a hotel in Donegal Town called Harveys Point. Majella was singing as part of the cabaret and I have never seen her performing on her own before.
"Well I have to say she was great. Really great! I was pleasantly surprised. She had great presence and I felt very proud of her.
"They asked her to perform for the whole season but she felt that the nerves would be too much. She really enjoyed it and I believe that she is going to do another evening on 24th August for the hotel.
"Who said she was a kept woman?" he laughed.
Ends
Tags: