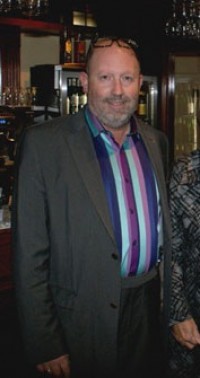 THE HIGH Court has made an order formally winding up ETIC Solutions, the Ballybofey-based company under investigation for alleged fraud – and run by French crook and fraudster Francois de Dietrich.
The order was made yesterday by Ms Justice Mary Laffoy, who agreed to appoint Declan McDonald, of Price WaterhouseCooper, and Paul Rooney, PWC Belfast, as joint liquidators to ETIC.
The High Court was previously told ETIC "operated in a fraudulent manner akin to a ponzi scheme" and had been exposed by donegaldaily.com.
The firm ceased trading late last year and hundreds of investors claim they have incurred significant losses due to investing money in the company.
ETIC's directors and beneficial owners are François DeDietrich who ran several businesses in Co Donegal, and his wife Severine.
Police on both sides of the Border are investigating the firm and the authorities in Northern Ireland have issued an arrest warrant for Mr DeDietrich.
The crook is hiding in France.
Meanwhile a former associate says she's 'surprised' by claims he was called 'swanky Frankie'.
"That nickname was never used while I was there," she said.
"He was a tight ****** who never spent a penny."
Tags: