BREAKING NEWS: A postmistress was left shocked after she was held up by an armed raider in Manorcunningham.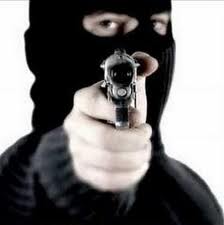 The raid took place shortly after 3pm when a masked raider entered the premises brandishing a sawn-off shotgun and demanded cash.
The safe in the post office was locked at the time and the raider only managed to get away with a small amount of money.
The man, who was described as 6ft tall and was wearing a long, black coat, was driven away by an accomplice in a green Vauxhall Cavalier car towards Derry.
Gardai, who were on patrol along the border attending another incident, rushed to the scene and tried to seal off the border.
However the raiders managed to slip across the border and the car was later found abandoned in the Creggan area of Derry.
According to Garda Superintendent Vincent O'Brien, there were no casualties but the postmistress was left very distressed.
"I believe only a small amount of money was taken but the postmistress was left very distressed after the incident.
"We are liaising with the PSNI and our investigations are ongoing. We would ask anybody who may have seen the green Vauxhall Cavalier between Manorcunningham and Derry around 3pm to contact us," he said.
Ends
Tags: