STEPHEN DOHERTY'S COUNTRY MUSIC CORNER IS SPONSORED BY WWW.IRISHMUSIC.CO.UK – FREE DELIVERY TO DONEGAL!
Hello Everyone and welcome along to the Third Edition of Country Corner, Many thanks to everyone for contacting me during the week and wishing me the best of luck with it.
Congrulations to Laura Smyth – on winning the 2 tickets to Daniel O Donnell Concert in The Millenium Forum last night Wednesday, thanks to everyone for taking part. It was a fantastic show by Daniel.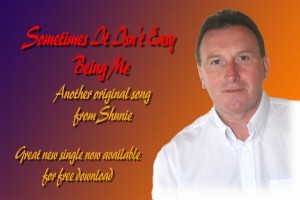 Singer & Songwriter Shunie Crampsey from Malin in Co.Donegal – has released his new single which is entitled – Sometimes It Isn't Easy Being Me – go to http://shuniecrampsey.com/beingme.html – for a free download to get shunies new single.
Jenny Rae from Northern Ireland has released her new dvd – Love As We Once Knew It – check it out.  http://www.youtube.com/watch?v=cz_fJXJ7oF0&feature=player_embedded
Mick Flavin is currently in the recording studio – putting down songs for his new CD which will be out later in the year – Mick tells me he has a new single out in about 2 weeks time, check out Mick's website www.mickflavin.com
John Hogan is releasing a new single in the next few weeks and its an original song penned by John himself.  Great News to hear new music coming from John, John is a great singer.
Dee Reilly from Nashville Tennessee is currently putting together her new Tour Details for Sept.  Big M Promotions tells me hes looking forward to getting Dee back on the road again, more details when we get them.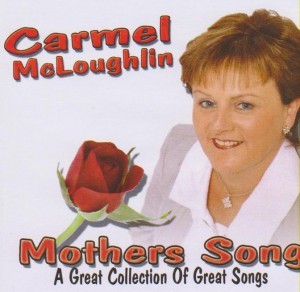 Carmel Mc Loughlin from Co.Roscommon has just released her brand new 12 track cd entitled Mothers Song, some great numbers on it – The Lights Of Rosslare Harbour and a few original songs on it and of course the lovely irish ballads as well, a great cd and its great to see the Glor Tire Winner of 2009 bringing out her new cd.
Don't Forget Clonmany Festival is just around the corner and the details will be here next week, all your favourite acts are performing at it including Nathan Carter, Mike Denver and Robert Mizzell, Mick flavin to name a few and the new boys in the country scence – Derek Ryan and Gerry Guthrie. Check out there website which is http://clonmanyfestival.com/
Dancing Dates
Thursday 07th July 2011
Biddy Friels (Drumoghill – Letterkenny)
Dominic Kirwan & Band
Friday 08th July 2011
Josies Country Tavern (Letterkenny)
Robert Mizzell & Band
Friday 08th July 2011
Mellon Country Hotel (Omagh)
Declan Nerney & Band
Fri 08th July 2011
Fundraising Concert in Plaza Buncrana
Dancing to Nathan Carter & Band
Doors Open 10pm
Band on Stage at 11pm
Admission €10.00
Over 18's – ID Required
Sat 09th July 2011
Riverclub (Castlefin)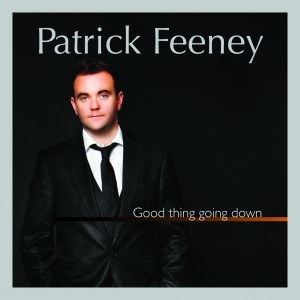 Patrick Feeney & Band
Competition Time:
To Win a copy of Patrick Feeneys new cd – Good Thing Going Down please answer the following question –
Q: Patrick Feeney new single is called Love – fill in the blanks
Answers to info@donegaldaily.com – closes on Mon 11th July at 6pm.
Good Luck
Dont forget to tune into me on ICR FM – www.icrfm.ie every Tuesday between 3pm and 4pm for the best in Irish Country Music and Interviews – this Tues 12th July I will be talking to Stephen Smyth. You can also get in touch with me  at stephendoherty2008@gmail.com or visit my website which is www.keepitcountryradioshow.co.uk.
STEPHEN DOHERTY'S COUNTRY MUSIC CORNER IS SPONSORED BY WWW.IRISHMUSIC.CO.UK – FREE DELIVERY TO DONEGAL!
CLICK ON WWW.IRISHMUSIC.CO.UK TO FIND OUT MORE
Tags: