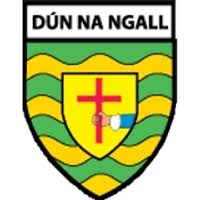 A COUNTY Donegal GAA club has warned members and fans tonight that they may not now get tickets for the Ulster Final showpiece clash between Donegal and Derry at Clones this Sunday.
A spokesman for St Eunan's GAA club said he has just been informed by the administrator of the ticket allocation that they are "under serious pressure due to the mix-up over the U-16 Terrace ticket issue."
The Eunan's spokesman went on: "Having been told this morning that I could put together a new order for tickets for those still to order, they have backtracked ever so slightly on that saying now that "they will do their best to fulfil these new orders but cannot guarantee that they will be able to".
"This isn't of their making but rather it seems the Ulster Council's failure to make it clear that u-16's would NOT be allowed into the Terrace as they previously had been.
"We have been busy this afternoon allocating the tickets that we have received so far and it seems at this point, not all our previous order was fulfilled. They have asked us to e-mail them  a list of those that did order (on time!!) but have not received their tickets and also to send them in the new order for tickets and that they would "do their best" to get these fulfilled "but no promises.
"It will be impossible for us to contact everyone that has requested tickets so we're afraid you may only get the (potentially) bad news tomorrow night out at the (O'Donnell) Park. We intend to hand out the tickets between 8:30pm and 9:30pm. Be warned that if you haven't collected your tickets by 9:30pm we may sell them on to someone else."
The fiasco confirms donegaldaily.com's exclusive report of yesterday.
Tags: