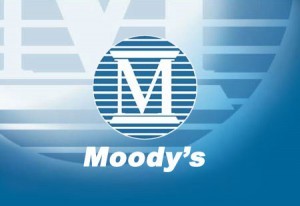 The Government is furious tonight after the credit agency Moody's downgraded Ireland's debt rating to the junk status of Ba1.
Moody's said it reduced the rating by one notch because there was a 'growing likelihood' that Ireland will require a second bailout in two years' time.
The Department of Finance said the move was a 'disappointing development' saying Ireland had done all it can can 'to put our house in order'.
In simple terms, it means the rating agency believes Ireland will need more cash despite the massive austerity measures.
Sinn Féin Finance Spokesperson Pearse Doherty has accused the Government of sleepwalking Ireland into a second bailout because of its failure to deal with the banks and the debt crisis.
Deputy Doherty said: "Today's downgrade by Moody's of Ireland's credit rating to junk status is another wake up call to the government and our European partners.
"The key driver in Moody's decision is the growing possibility that Ireland will require a second bailout and sovereign bondholders will have to absorb losses.
"The government's failure to acknowledge that Ireland's debt levels are unsustainable and its inaction in reducing those levels have placed us in this position.
"Sinn Féin has consistently said that Ireland will have to shed some of its debt burden if we are to regain entry into the bond markets.
"However rather than impose losses on sovereign bondholders as part of a second bailout we have argued that the losses must be imposed now and only on the private banking debt."
The Donegal South West TD said Fine Gael & Labour were sleepwalking the country into a second bailout.
He added: "Far more significant than the actual downgrade is the fact that Moody's has stated that a second bailout is likely and Ireland is likely to default post 2013.
"The government's inaction is leading us to a second bailout, ensuring a default on sovereign debt, prolonging the loss or our financial sovereignty and imposing a decade of severe austerity.
"While the government can rightly blame Fianna Fáil for the first bailout the second one will clearly be their responsibility.  This can all be avoided if the correct decisions are taken now."
Tags: