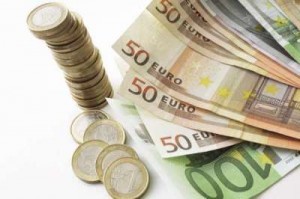 Speaking today in response to the latest quarterly review by the EU/IMF & ECB of Ireland's EU/IMF support programme, Sinn Féin Finance spokesperson Pearse Doherty said  "implementing a failed programme is not an indicator of success."
At the end of its third quarterly programme review mission, the 'Troika' has "assessed the programme to be on track and in their view all targets in the programme to date have been met", according to a statement from the Department of Finance.
Deputy Director of the IMF's European Department Ajai Chopra said the IMF welcomed the statement earlier this week from Eurozone ministers, who said they were ready to take further measures, including extending the flexibility and scope of the European rescue mechanism, to deal with Europe's debt crisis.
However Donegal TD Pearse Doherty was furious with the 'spin' on the story.
He warned: "Today's report card by the EU/IMF and ECB is not good news for Ireland. Meeting EU/IMF targets is no measure of economic recovery. Implementing a failed EU/IMF austerity programme is not an indicator of success.
"We are told that the purpose of the so called support programme is to fix the public finances and enable Ireland to return to the markets in 2013. The target for public spending cuts and tax increases for budget 2012 is meant to be €3.6 billion.
"However only six months in and the Government has revised this figure up to €4 billion. It is likely that the final figure will be higher again when the budget is announced in December."
FAILING
Mr Doherty said the programme is also failing to meet its objective of assisting Ireland to re-enter the bond markets in 2013.
He went on: "When the Government last hosted the EU/IMF and ECB in April to review the austerity programme, yields on 10 year Irish bonds were at 9 per cent. Today they have exceeded 14 per cent.  Taken alongside the rating agency's downgrade of Government bonds to junk status this week, it is clear that a return to the bond markets in 2013 will be impossible unless there is a change of direction.
"While the EU/IMF and ECB are telling us that the austerity programme is on track, it is clear that it is not working. The reason is very simple. You can not solve a debt crisis with more debt and you can not end a recession with increased austerity.
"The domestic economy is still in recession with GNP down 4.3 per cent in the first quarter of this year. Unemployment continues to rise with 457,948 on the live register. Consumer spending continues to fall, inflation continues to rise and personal indebtedness continues to rise, pushing more and more people into economic hardship and poverty.
"These depressing facts tell us clearly that EU/IMF imposed austerity is crippling our economy, strangling any possibility of social or economic recovery and delaying any return to the bond markets.
"Meanwhile the Government continues to borrow billions of euros at high interest rates to pay off senior unguaranteed bondholders.
"The cost of these failed policies is being borne by ordinary people. Cuts to Special Needs Assistants, cuts to winter fuel allowance and other social welfare payments, closure of emergency services in rural hospitals, and attacks on wages of low paid workers are all a direct consequence of this EU/IMF austerity programme.
"We need a new approach based on burden sharing to reduce our debt burden and investment to create employment and stimulate social and economic recovery."
Yesterday Deputy Doherty revealed European governments would make €13 BILLION in profits from loans to Ireland.
Tags: